Total Hip Replacement in Chillicothe, OH
Pain and limited motion in your hips can affect your quality of life and prevent you from enjoying activities.
Whether you have joint damage from arthritis, an injury or a medical condition, various treatments are available to help you move comfortably and experience less discomfort. Total hip replacement surgery with Dr. Brian Cohen can relieve your pain and improve your function and range of motion so you can enjoy an active lifestyle again.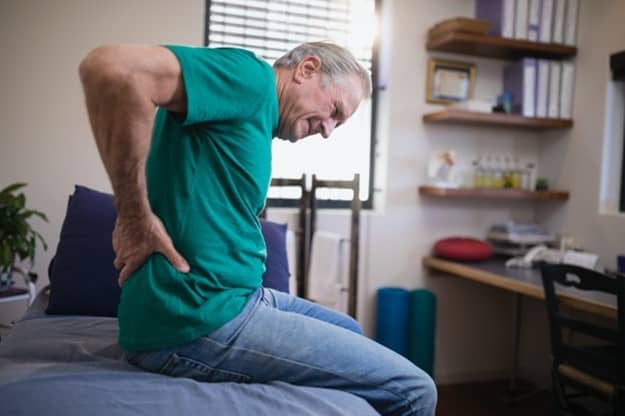 MAKO Robotic Technology and Dr. Cohen's Expertise
Dr. Cohen uses the MAKO robotic arm for hip replacement procedures, which improves the accuracy of total hip replacement surgery and provides longer-lasting results with fewer risks. There is less surgical trauma to the hip area with the MAKO assistance, and you're less likely to need revision surgery.
With the Cohen Advantage, you can trust that your safety and surgical outcome are Dr. Cohen's top priorities. He is one of the top adopters of the MAKO technology in the world. He has over 20 years of experience practicing orthopedics and more than 30,000 orthopedic surgical procedures under his belt. Dr. Cohen prides himself on offering the latest technologies and surgical techniques to provide the best results for your total hip replacement procedure.
How the Hip Joint Works & Causes of Hip Pain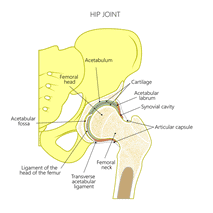 The hip is one of the largest joints in your body and works like a ball and socket. Part of the pelvis bone (acetabulum) creates the socket, and the top portion of your thighbone (femoral head) forms the ball. Articular cartilage covers the hip joint, and this slick tissue provides cushion for smooth movements when you walk or bend. That cartilage relies on lubrication for easy movement created by the synovial membrane tissue surrounding the ball and socket. Your hip joint is connected to ligaments that form a capsule for stability. When any of these hip joint parts are damaged by disease or injury, you can experience pain and limited mobility.
Arthritis is the primary cause of hip pain and disability. Hip dislocation, bone fracture or other injuries can cause osteonecrosis (avascular necrosis). Osteonecrosis happens when the blood supply to the "ball" portion of the joint is disrupted, damaging the bone's surface and leading to arthritis. If you had hip problems as a baby or child, you might be more likely to have arthritis in the hip joint as you get older. There are several forms of arthritis, including osteoarthritis, rheumatoid arthritis and post-traumatic arthritis.
Total Hip Replacement Procedure Details
A total hip replacement removes and replaces the damaged cartilage and bone with prosthetic parts. A metal stem and metal or ceramic ball are used for the femoral head (the ball portion of the socket). The stem is fitted securely into the thighbone. The socket part of the hip joint (acetabulum) is replaced with a metal one that is cemented or held in place with "press-fit fixation" and sometimes screws. Damaged cartilage is also removed, and spacers made of metal, ceramic or durable plastic are placed between the artificial ball and socket to perform the same duties as the cartilage and synovial membrane. The result is a total prosthetic ball-and-socket joint that provides a smooth, pain-free motion so that you can enjoy long walks and up-and-down movements with ease.
Is Total Hip Replacement Surgery Right for You?
When medications, physical therapy and other treatment modalities fail to alleviate your hip pain and improve range of motion, hip replacement surgery may be your next step. Candidates for the procedure often have difficulty walking and bending and trouble resting due to hip stiffness and moderate to severe pain.
Why Choose Dr. Cohen?
OVER 20 YEARS EXPERIENCE
One of the first orthopedic surgeons employed by a large hospital. Dr. Cohen spent 20 years.
TRUSTED BY OVER 100,000+ PATIENTS WORLDWIDE
Over his distinguished career, Dr. Cohen has cultivated a reputation of excellence and trust among his patients and his peers.
UTILIZING THE LATEST TECHNOLOGY
To achieve the best surgical outcomes, Dr. Cohen utilizes the most advanced technologies and techniques, keeping his practice state of the art.
PATIENT SAFETY IS TOP PRIORITY
An individualized, patient-focused process coupled with decades of training and experience help ensure maximum safety for all of Dr. Cohen's patients.
Contact Cohen Orthopedic today to schedule your appointment "Same Day, Next Day" and discuss your hip replacement options.