Revision Shoulder Surgery in Chillicothe, OH
Anatomy of the Shoulder
Your shoulder is made up of three bones: the upper arm bone (humerus), the shoulder blade (scapula) and the collarbone (clavicle). Your upper arm bone has a top shaped like a ball, which fits into a socket in your shoulder blade.
The ball-and-socket structure of your shoulder joint provides for a wide range of motion. Your shoulder joint is also important because it helps you perform most daily tasks. Thus, when the shoulder joint is in pain or compromised, many aspects of life may be affected.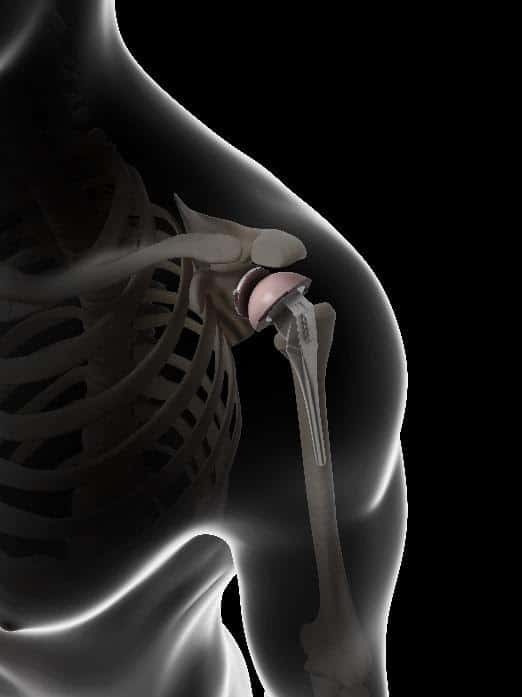 Common Causes of Shoulder Pain
Shoulder pain can have many causes. If you are suffering from shoulder pain you may have experienced an accident or illness that is causing your condition. Below are common causes of shoulder pain:
Sports injury
Trauma
Car accidents
Repetitive use
Rheumatoid arthritis
Post-traumatic arthritis
Avascular necrosis
Failed shoulder surgery
Shoulder Pain Surgery Options
When you are suffering from shoulder pain that does not respond to conservative management, you Dr. Cohen may decide that surgery is the best option to help relieve your pain. Your surgical options are dependent on your diagnosis, and may include one of the following:
Shoulder fracture repair to repair a broken shoulder. During surgery, surgical hardware is used to reattach the bones to their original position. In severe instances where a bone is shattered or beyond repair, an artificial joint may be used.
Anatomic total shoulder replacements are used in individuals with shoulder arthritis and an intact rotator cuff. An artificial ball replaces the head of the upper arm bone and an artificial socket replaces the socket of the shoulder blade.
In a reverse total shoulder replacement, an artificial ball and socket replace the original joint. However, the ball and socket are put in reverse positions. The artificial ball replaces the socket of the shoulder blade and the artificial socket replaces the head of the upper arm bone.
Why Choose Dr. Cohen?
OVER 20 YEARS EXPERIENCE
One of the first orthopedic surgeons employed by a large hospital. Dr. Cohen spent 20 years.
TRUSTED BY OVER 100,000+ PATIENTS WORLDWIDE
Over his distinguished career, Dr. Cohen has cultivated a reputation of excellence and trust among his patients and his peers.
UTILIZING THE LATEST TECHNOLOGY
To achieve the best surgical outcomes, Dr. Cohen utilizes the most advanced technologies and techniques, keeping his practice state of the art.
PATIENT SAFETY IS TOP PRIORITY
An individualized, patient-focused process coupled with decades of training and experience help ensure maximum safety for all of Dr. Cohen's patients.
Revision Shoulder Surgery Details
Unfortunately, not all shoulder surgery brings about pain relief. In some instances a shoulder surgery can fail or have undesirable consequences, including stiffness, instability, joint failure, persistent pain, infection, looseness and malposition. In other instances, a surgical implant may simply wear out.
In these instances, Dr. Cohen will work with you to determine the next course of action. Joint replacement failure can have many causes, some of which can be managed without surgery.
Candidacy for Revision Surgery
If you have serious issues with your shoulder implant, then you may need revision surgery. Serious issues can include the following:
Failed fracture repairs
Failed anatomic total shoulder replacements
Failed reverse total shoulder replacement
Shoulder infections
Benefits
Revision shoulder surgery can help resolve many complications. Depending on your issue(s), it may involve the following: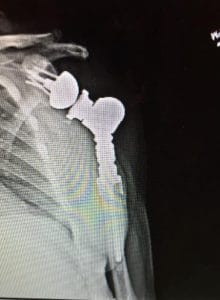 Scar tissue removal
Repair of muscles, tendons and ligaments
Release of stiff muscles, tendons and ligaments
Stabilization of fractures
Infection treatment
Replacement or alteration of components
Why Choose Dr. Cohen for Revision Surgery
A revision shoulder surgery is more complicated than normal joint replacement surgery and carries additional risk. If you are considering revision shoulder surgery, it is important to discuss your shoulder surgery issues with an experienced orthopedic surgeon. Dr. Cohen has the experience you need in this situation: 20+ years in practice, 100,000 patients treated worldwide and 30,000+ orthopedic surgical procedures, with a focus on shoulder replacement and revision total shoulder replacement procedures.
Dr. Cohen will obtain a complete "history of present illness" from you and conduct a focused, comprehensive physical exam to evaluate your shoulder for areas of tenderness, assess range of motion and establish your arm strength. Depending on the findings, he may order an X-ray, an MRI and/or CT scan.
If revision shoulder surgery is determined to be the best option, Dr. Cohen is the orthopedic surgeon you can trust who specializes in revision shoulder surgery.
Schedule Your Shoulder Surgery Consultation
If you are considering revision shoulder surgery, schedule a personal consultation with orthopedic surgeon Dr. Brian Cohen by calling or emailing his office today. Dr. Cohen has extensive revision shoulder surgery experience and can discuss your treatment options with you.