Distal Femur Fracture Treatment
in Chillicothe, OH
What is a Distal Femur Fracture?
A break of the femur (thighbone) directly above the knee is called a distal femur fracture. The distal femur is the bottom part of your femur. It is shaped like an upside-down funnel and sits just behind your knee cap.
Distal femur fractures are not very common. In younger people, a distal femur fracture requires a lot of force. In older people with weaker bones, a distal femur fracture can be caused by a simple fall.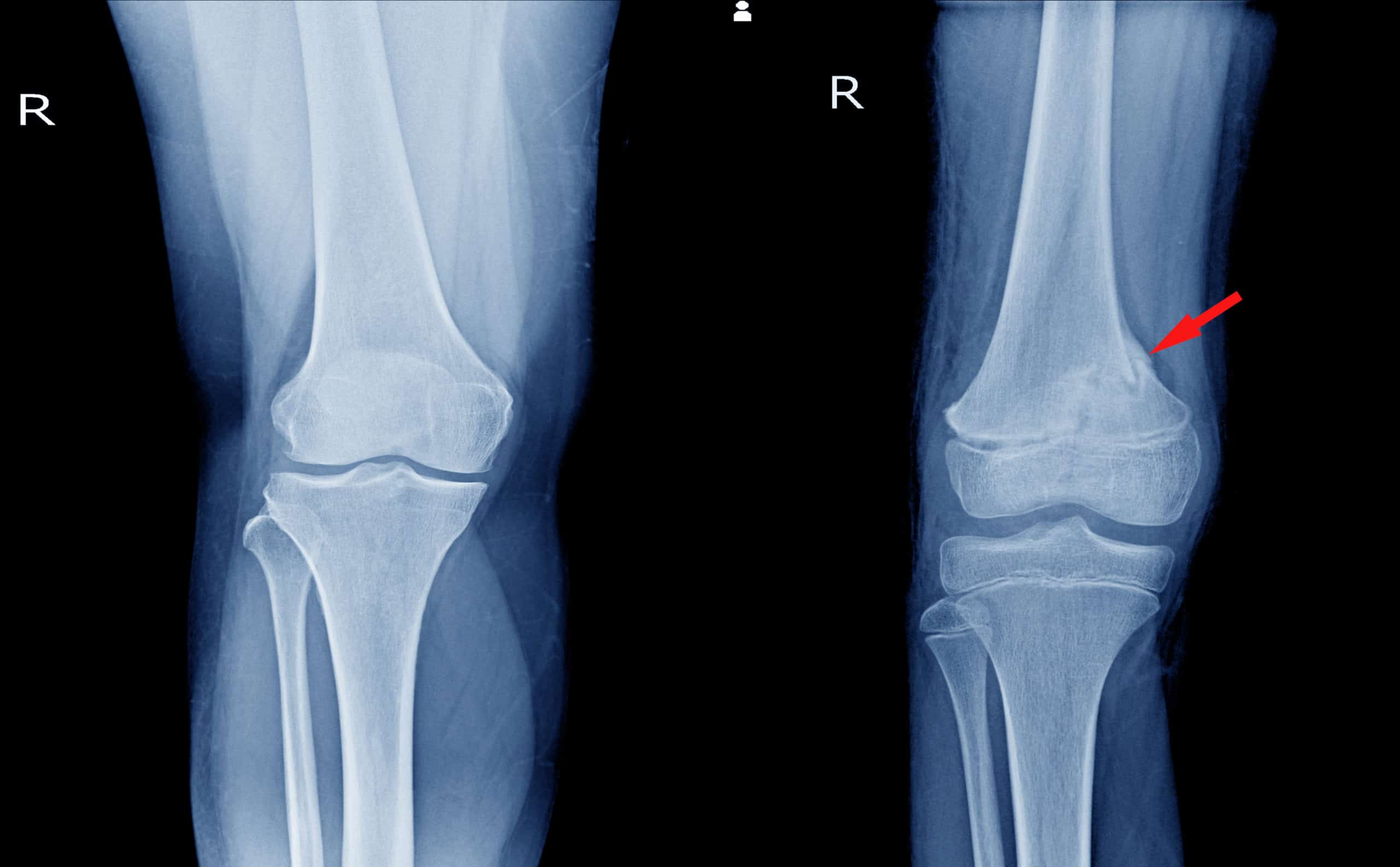 Types of Distal Femur Fractures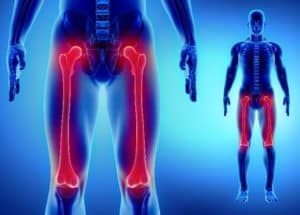 There are several types of distal femur fractures:
Transverse fracture – The bone breaks straight across
Comminuted fracture – The bone breaks into many pieces
Intra-articular fracture – The fracture extends into the knee joint and separates the surface of the bone into parts
Closed fracture – The skin is intact
Open fracture – The fracture causes bone fragments to stick out through the skin
Dr. Cohen or one of his sports medicine colleagues will diagnose a distal femur fracture through physical examination, taking a medical history, X-rays, CT scans, and other tests to ensure that no other body parts are injured.
Why Choose Dr. Cohen?
OVER 20 YEARS EXPERIENCE
One of the first orthopedic surgeons employed by a large hospital. Dr. Cohen spent 20 years.
TRUSTED BY OVER 100,000+ PATIENTS WORLDWIDE
Over his distinguished career, Dr. Cohen has cultivated a reputation of excellence and trust among his patients and his peers.
UTILIZING THE LATEST TECHNOLOGY
To achieve the best surgical outcomes, Dr. Cohen utilizes the most advanced technologies and techniques, keeping his practice state of the art.
PATIENT SAFETY IS TOP PRIORITY
An individualized, patient-focused process coupled with decades of training and experience help ensure maximum safety for all of Dr. Cohen's patients.
Femur Fracture Causes and Risk Factors
Distal femur fractures commonly occur in two distinct patient types: younger people and the elderly.
In younger people, distal femur fractures are often caused by high-energy accidents. This includes motor vehicle accidents, contact sports and falling.
In the elderly, distal femur fractures are frequently associated with twisting motions or falls.
Distal Femur Fracture Symptoms
Symptoms of a distal femur fracture include:
Difficulty moving the leg
Inability to stand or walk
Pain with weight bearing
Swelling or bruising
Tenderness to touch
Deformity of the thigh
Bone pushing out through the skin
Distal Femur Fracture Treatment Options
Some distal femur fractures can be treated nonsurgically through skeletal traction, casting and bracing, and closed reduction (a procedure to manipulate and set the fracture). However, in most cases of distal femur fracture, surgery is recommended.
Depending on the type and severity of the fracture, Dr. Cohen may recommend one of the following procedures:
External fixation
Metal pins can be inserted through the skin into the fractured bone. The pins are attached to a bar that sits outside the patient's skin. This stabilizing device holds the bone fragments in their proper place while it heals. An external fixation device is often used in cases where a patient requires internal fixation, but isn't ready for that surgery yet for other medical reasons.
Internal fixation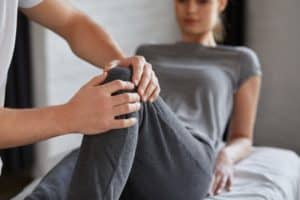 The bone fragments are repositioned into their proper place. Dr. Cohen will then use intramedullary nailing or plates and screws to keep the bone in its proper position while it heals. Intramedullary nailing utilizes a metal rod that is inserted into the marrow canal of the femur. Plates and screws are attached to the outer surface of the bone.
Total knee replacement
A more extensive solution, total knee replacement is usually recommended for the elderly or for cases where there are many small fragments that are difficult to repair.
Schedule Your Consultation
If you would like to learn more about your distal femur fracture treatment options, schedule a personal consultation with orthopedic surgeon Dr. Brian Cohen. With over 20 years of experience, Dr. Cohen is a well-trained surgeon who offers a customized approach to your orthopedic care. He has extensive experience with distal femur fractures. Call or email his office today.