Shoulder Arthroscopy in Chillicothe, OH
Shoulder arthroscopy is minimally invasive surgery performed with a device about the size of a pencil that carries a tiny video camera (an arthroscope). Instead of using large cuts to open the shoulder joint (open surgery), Dr. Cohen is able to use the arthroscope to look inside the shoulder area. Images from the camera are displayed on a video screen that he utilizes as a guide during the procedure.
Dr. Cohen can use shoulder arthroscopy to diagnose shoulder problems. The arthroscope can also be used in conjunction with tiny surgical tools inserted through small incisions to perform necessary surgical procedures.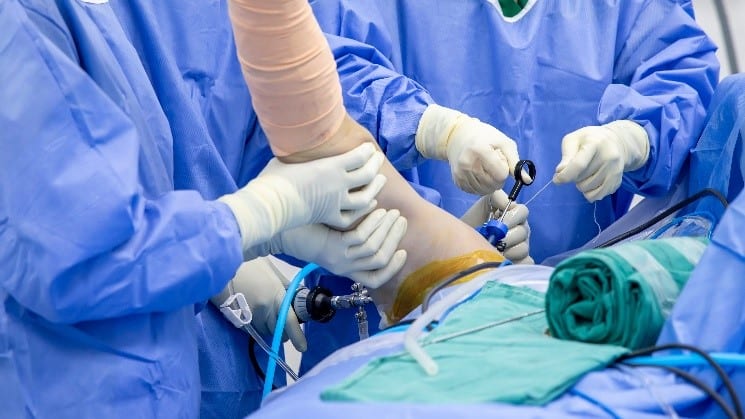 Shoulder Arthroscopy Benefits
Shoulder arthroscopy can have many benefits compared to open surgery, including the following:
Less pain
Shorter recovery time
Less joint stiffness
Smaller scars
Fewer complications
Nonsurgical Shoulder Treatment Options
Surgery is not always necessary. Typically, nonsurgical treatments are recommended before surgery is discussed as an option. Nonsurgical treatments for shoulder pain may include the following:
Physical therapy
Rest
Heat and/or cold therapies
Medication
Injections
A period of immobilization with a sling
Common Shoulder Arthroscopic Procedures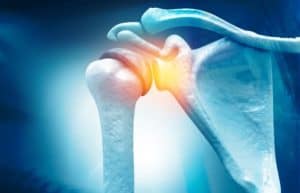 Certain shoulder procedures are commonly performed arthroscopically. Common shoulder arthroscopic procedures include the following:
Why Choose Dr. Cohen?
OVER 20 YEARS EXPERIENCE
One of the first orthopedic surgeons employed by a large hospital. Dr. Cohen spent 20 years.
TRUSTED BY OVER 100,000+ PATIENTS WORLDWIDE
Over his distinguished career, Dr. Cohen has cultivated a reputation of excellence and trust among his patients and his peers.
UTILIZING THE LATEST TECHNOLOGY
To achieve the best surgical outcomes, Dr. Cohen utilizes the most advanced technologies and techniques, keeping his practice state of the art.
PATIENT SAFETY IS TOP PRIORITY
An individualized, patient-focused process coupled with decades of training and experience help ensure maximum safety for all of Dr. Cohen's patients.
Shoulder Arthroscopy Preparation
One of the benefits of shoulder arthroscopy is that you will most likely be able to go home after the procedure and will not need to stay overnight in the hospital. This means that you will need to arrange for a friend or family member to drive you after your procedure.
Prior to the procedure, Dr. Cohen will provide you with instructions. These instructions may include information on medications that you are taking, when to arrive for your procedure and when to stop eating and drinking.
Shoulder arthroscopy requires anesthesia. Dr. Cohen can discuss your anesthesia options with you prior to surgery.
Shoulder Arthroscopy Procedure Details
Your shoulder arthroscopy will be performed in an operating room. Once your anesthesia has been administered, you will be positioned so that Dr. Cohen can easily adjust the arthroscope. You will be either placed in a semi-seated position or lying down on your side.
Dr. Cohen will then make a few small incisions in your shoulder and "pump" a sterile solution into your shoulder joint. The solution helps him clearly see inside your shoulder.
He then uses the arthroscope to diagnose your shoulder problem. The arthroscope projects images of the inside of your shoulder onto a screen which he evaluates.
Dr. Cohen then inserts tiny surgical instruments through the small incisions to perform the necessary procedure. The procedure depends on your specific needs and can include cutting or repair work. Once complete, Dr. Cohen closes the incisions and covers your shoulder with a bandage.
Shoulder Arthroscopy Complications/Risks
The minimal nature of shoulder arthroscopy reduces the chance of complications. However, complications are possible, including the following:
Infection
Swelling
Blood clots
Nerve damage
Dr. Cohen will discuss the possible complications with you prior to surgery.
Shoulder Arthroscopy Recovery
You will most likely be able to go home within a few hours of your shoulder arthroscopy procedure. Your recovery will depend on several factors, including the following:
Age
Health
Original damage to your shoulder
Procedure performed
Dr. Cohen will discuss the recovery process with you. You may be in pain and you may require a sling to immobilize your shoulder. You may also need physical therapy to help in the recovery process.
Unfortunately, some injuries require a person to change their preferred form of exercise. Dr. Cohen will discuss what activities may or may not be possible after surgery.
Shoulder Arthroscopy FAQs
Can Shoulder Arthroscopy Improve Chronic Shoulder Instability?
Shoulder instability occurs when the joint structures can't hold the ball in the socket, causing pain and limiting your mobility and function. Arthroscopic shoulder surgery can repair the stretched or torn ligaments that may be causing your chronic shoulder instability. The pencil-size device with a tiny video camera allows Dr. Cohen to see inside your shoulder and repair the tissues without a large incision.
How Long Does Shoulder Arthroscopy Take to Perform?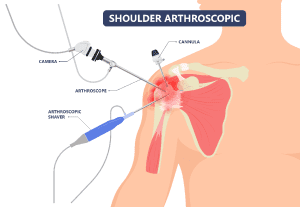 The procedure typically takes an hour or less. Shoulder arthroscopy is an outpatient procedure, which means you can go home shortly after, though you will want a friend or family member to drive you and stay the night with you. Your shoulder and neck may be numbed with nerve blocks for the minimally invasive surgery, but some patients are put under general anesthesia.
What is the Recovery Like After Shoulder Arthroscopy?
You will be in a recovery room for up to two hours after your shoulder arthroscopy, then discharged and a loved one will need to drive you home. Dr. Cohen may prescribe pain medication, but this varies. Have your friend or family member stay with you for a few days if possible. You may need to sleep propped up on pillows or in a chair that reclines for a couple of days.
Overall, shoulder arthroscopy has advantages, less risk of infection and less stiffness when compared to traditional open shoulder surgical procedures. The recovery, when a patient begins therapy, and when they return to work are based on many variables, including which procedure was performed and what work responsibilities an individual has.
Will I Need to Wear a Brace or Sling After Shoulder Arthroscopy?
You will likely need to wear a special immobilizer such as a brace or sling to keep the shoulder joint in place while you heal. How long you wear the sling or brace will depend on Dr. Cohen's recommendations based on the procedure that was performed.
When Can I Take a Shower After Shoulder Arthroscopy?
Your recovery depends on keeping the incision dry during the initial healing period. Typically, patients can shower one to two days after shoulder arthroscopy, but it's important you avoid bathing, swimming and getting into a hot tub for several weeks to prevent complications such as infection. Dr. Cohen will provide detailed instructions for post-operative care.
What is the Cohen Advantage?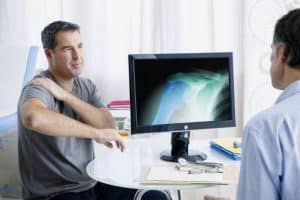 Dr. Cohen is a leading orthopedic surgeon with over 20 years of experience and has performed more than 30,000 orthopedic procedures. The Cohen Advantage goes beyond his extensive background with the innovative technology he uses in and out of the operating room. Dr. Cohen believes in providing optimal patient safety and outcomes, which involves using the latest devices and systems in healthcare. You can trust that you will receive the best care possible with the Cohen Advantage.
Schedule Your Consultation
If you are suffering from shoulder pain, schedule a personal consultation with orthopedic surgeon Dr. Brian Cohen by calling or emailing his office today. Dr. Cohen has extensive shoulder arthroscopy experience. He can diagnose your condition and help you learn more about your shoulder pain treatment options.