Dr. Brian Cohen – Orthopedic Surgeon Serving Chillicothe, OH
Dr. Brian Cohen is a leading orthopedic surgeon serving central Ohio and beyond.
Dr. Brian Cohen is a board-certified orthopedic surgeon practicing in central Ohio. Originally from New York, he attended medical school at Mount Sinai School of Medicine in New York City and completed orthopedic surgery residency training at Mount Sinai Hospital. Dr. Cohen then completed an intensive sports medicine fellowship training program at Rush Medical School in Chicago, which is nationally recognized for orthopedic and sports medicine excellence.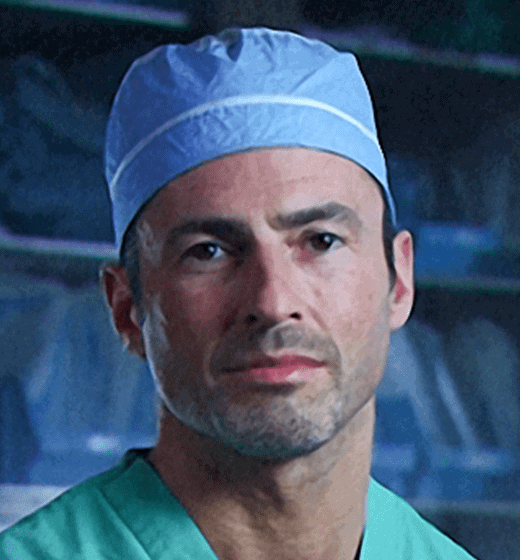 20 Years, 30,000+ Orthopedic Surgical Procedures, 100,000+ Patient Evaluations
After finishing fellowship training, Dr. Cohen started his career at the Adena Health System in Chillicothe, Ohio. His ability to see the "big picture" while being detail-oriented was a tremendous asset to the medical center.
Dr. Cohen played a prominent role in the creation and growth of the Center for Advanced Orthopaedics and Sports Medicine (now known as The Adena Bone and Joint Center) and served as the center's medical director until 2020. Under his leadership, the group evolved from two to more than 30 providers and expanded their practice areas to include numerous specialties. The success of the group inspired expansion projects throughout Adena's nine county service areas, and culminated with the construction of the $70 million Adena Orthopedic and Spine Institute.
With a clearly defined path to meet his core focus, "Patients First," Dr. Cohen has decided to take the next step in his professional development and join OhioHealth at their Columbus campus.
Why Choose Dr. Cohen?
OVER 20 YEARS EXPERIENCE
One of the first orthopedic surgeons employed by a large hospital. Dr. Cohen spent 20 years.
TRUSTED BY OVER 100,000+ PATIENTS WORLDWIDE
Over his distinguished career, Dr. Cohen has cultivated a reputation of excellence and trust among his patients and his peers.
UTILIZING THE LATEST TECHNOLOGY
To achieve the best surgical outcomes, Dr. Cohen utilizes the most advanced technologies and techniques, keeping his practice state of the art.
PATIENT SAFETY IS TOP PRIORITY
An individualized, patient-focused process coupled with decades of training and experience help ensure maximum safety for all of Dr. Cohen's patients.
Expertise with Orthopedic Technology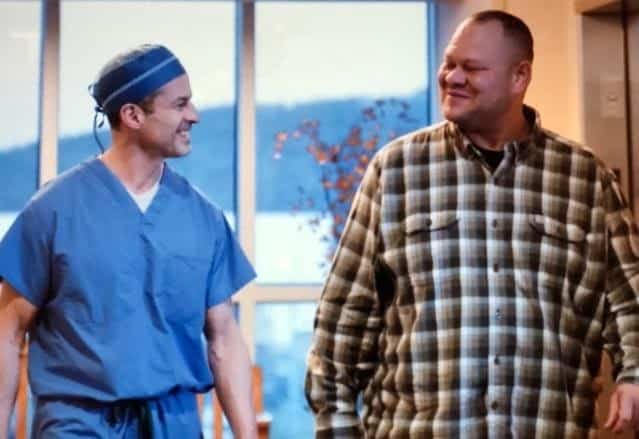 Advanced orthopedic technology is changing the industry. For instance, consider that robotic-assisted surgery leads to potentially faster patient recovery times and greater surgical precision, and new biomaterials assist in tissue healing. Dr. Cohen is passionate about utilizing the latest technology as well as partnering with companies whose missions align with his own: "Patients First: Patient Safety, Patient Experience and High-Quality Patient Outcomes." He is a consultant for Arthrex and a Medical Director for ParaGen Technologies and Atreon Orthopedics. Dr. Cohen is also on the board of directors for Synergy Med and on the advisory boards of Include Health, Ospitek, Plethy and Magvation.  
Dr. Cohen Joins the OCTA Clinical Advisory Board
In 2022, Brian S. Cohen, MD, joined the Clinical Advisory Board of the Orthopedic Treatment Centers of America. The company is dedicated to advancing orthopedic programs and treatment nationwide by partnering with orthopedic surgeons and working with healthcare systems and hospitals to improve the standard of orthopedic care. Dr. Cohen's "Patient First Goal" makes him an excellent addition to the team. His decades of experience and tens of thousands of procedures performed offer a chance for Dr. Cohen to share his wisdom and improve the patient experience across the United States.
Dr. Cohen adds his patient-first philosophy to the OCTA Clinical Advisory Board. His approach centers around three objectives: patient safety, patient experience and high-quality outcomes. He accomplishes these goals by using the latest technology and always being available to his patients. Dr. Cohen gives his cell phone number to patients with instructions to call him any time, day or night, with questions. This allows him to ensure patient safety and optimal healing.
Advanced technologies such as Synexis and Synergy Med provide a sterilized environment to reduce hospital-acquired infections and complications. Ospitek, Plethy, Include Health and Prescribe Fit apps improve the patient experience by providing for better communication and tracking on the day of surgery and throughout recovery and rehabilitation. Dr. Cohen performs procedures with the MAKO robotic-arm system and uses Atreon Orthopedics, Arthrex and Stryker technologies for high-quality results.
Dr. Cohen's dedication to patients and his commitment to using advanced techniques and technologies make him a valuable asset on the Orthopedic Treatment Centers of America Clinical Advisory Board.
Shaping the Next Generation of Orthopedic Surgeons
Throughout his training and career, Dr. Cohen has been fortunate to learn from some of the best minds in orthopedic surgery. He believes in paying that forward by mentoring other surgeons. To date, Dr. Cohen has been involved in the hands-on mentoring of over 100 orthopedic surgeons worldwide on enhanced surgical techniques.
Personal Interests
When Dr. Cohen is not in the operating room, consulting with orthopedic device firms or mentoring other surgeons, he is usually spending time with his wife and two young daughters, Emersyn and Olivia. He remains very close to his parents and his two brothers and their families.
Dr. Cohen is also an avid exerciser. Starting his day with physical activity clears his mind and helps him face the demands of orthopedic surgery — e.g., long working hours (many of them spent standing), using large surgical instruments and repeating small tasks and precise movements.
Request a Consultation with Dr. Cohen
To request a consultation to discuss your orthopedic issue with Dr. Cohen, please call or send us an email today.