AC Joint Separation Treatment in Chillicothe, OH
The acromioclavicular (AC) joint is where the collarbone (clavicle) meets the highest point of the shoulder blade (acromion). An AC joint separation, also called a shoulder separation, occurs when the clavicle separates from the acromion.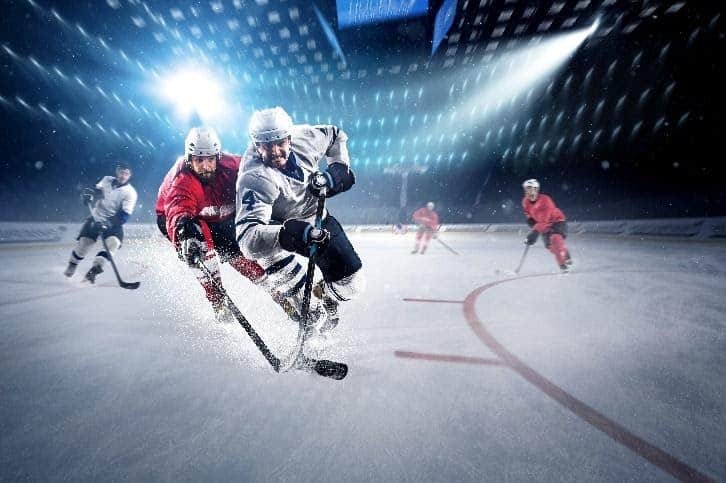 AC Joint Separation Causes
AC joint separation occurs as the result of a sudden, traumatic event. Two of the most common causes are either:
A blow to the shoulder. This is typical in contact sports such as football or hockey
A fall where the person lands on their outstretched hand or shoulder. Commonly the result of falling off of a bicycle or horse.
AC Joint Separation Symptoms
AC joint separation is extremely painful. Symptoms may vary, but the following tend to occur:
Pain, swelling, tenderness, or bruising around the joint.
Pain when moving the arm.
Loss of strength or range of motion in the shoulder.
Joint instability.
Popping sound or catching feeling when moving the shoulder.
Depending on the grade of separation, an apparent bump above the shoulder may occur.
Discomfort while doing daily activities that involve the shoulder such as lifting, reaching or carrying objects.
If you are experiencing any of the above symptoms following a traumatic event, contact Dr. Cohen immediately. Dr. Cohen or a member of his team will evaluate your injury and help ensure proper treatment is started.
Diagnosing AC Joint Separation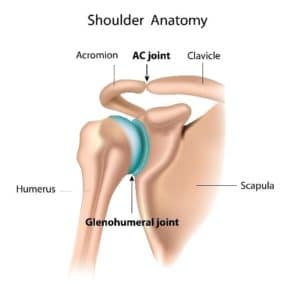 Dr. Cohen or one of his colleagues can diagnose an AC joint separation. They will inquire about the onset of your symptoms and any possible blows or falls that could have caused or contributed to the injury. Next, the doctor will conduct a focused, comprehensive physical exam to evaluate your shoulder for areas of tenderness, assess range of motion and determine whether you have normal or decreased arm strength. Depending on the findings, the doctor may order an X-ray and/or an MRI.
AC Joint Separation Pain Grades
There are six grades of AC joint separation severity. Grades one through three range from mild shoulder separation to complete separation. Grades four through six are less common and the most severe.
Treatment for your AC joint separation will depend upon your health, lifestyle and the severity of the injury.
Why Choose Dr. Cohen?
OVER 20 YEARS EXPERIENCE
One of the first orthopedic surgeons employed by a large hospital. Dr. Cohen spent 20 years.
TRUSTED BY OVER 100,000+ PATIENTS WORLDWIDE
Over his distinguished career, Dr. Cohen has cultivated a reputation of excellence and trust among his patients and his peers.
UTILIZING THE LATEST TECHNOLOGY
To achieve the best surgical outcomes, Dr. Cohen utilizes the most advanced technologies and techniques, keeping his practice state of the art.
PATIENT SAFETY IS TOP PRIORITY
An individualized, patient-focused process coupled with decades of training and experience help ensure maximum safety for all of Dr. Cohen's patients.
AC Joint Separation Nonsurgical Treatment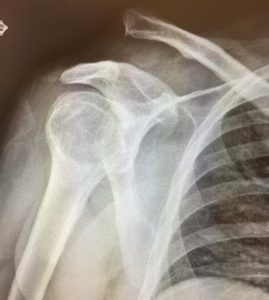 Less severe AC joint separation injuries can be treated without surgery. Treatment typically involves the following:
Pain and/or anti-inflammatory medication.
Ice to reduce pain and swelling.
A sling to help reduce movement.
Physical therapy or exercises to help with mobility and strength.
AC Joint Separation Surgery Options
A severe AC joint separation may require surgery to help repair the separated AC joint. There are different surgical methods to treating an AC joint separation. They are usually based on whether the injury is new (i.e., occurred less than six weeks ago) or more chronic (i.e., occurred longer than 6 weeks ago). This relates to the environment for healing, which is more favorable in an acute injury situation.
In general, acute AC joint separations are more amenable to arthroscopic-assisted repair, and chronic AC joint separations may require an open reconstruction procedure.
Dr. Cohen has extensive experience performing both procedures, and will outline the pros and cons of each procedure if surgical intervention is recommended. He will also review the risks and benefits of non-operative vs. operative treatment, as well as the risks and benefits of each procedure.
Schedule Your Orthopedic Consultation
If you are experiencing pain and deformity in your shoulder and are concerned you have an AC joint separation, schedule a personal consultation with orthopedic surgeon Dr. Brian Cohen by calling or emailing his office today. Utilizing his 20 years of experience, Dr. Cohen will provide you with a customized approach to your orthopedic care. Contact Dr. Cohen today to find out how his AC joint separation experience can help you on your road to recovery.