Orthopedic Cutting-Edge Technology
The orthopedic specialty is fueled by innovative technology. Dr. Brian Cohen is fortunate to have access to materials and equipment that help him deliver on his mission of putting patient safety, experience and high-quality outcomes first. These technologies enhance his accuracy and thoroughness in the operating room, lower the risk of patient complications and improve overall results. Patients recover function faster and with less pain, thanks to emerging orthopedic technologies.
Dr. Cohen's 20+ years of experience and passion for his work have motivated him to partner with the companies behind some of today's most popular pieces of orthopedic technology, including:

"Helping Surgeons Treat Their Patients Better."
With a mission statement that epitomizes all that is right about an orthopedic surgical device company, how could a new orthopedic surgeon not want to align themselves with Arthrex. From the time I could independently "orthopedically walk", I "walked" with Arthrex.
I have a vague recollection of writing a story about "Growing up Arthrex." Arthrex has over 1500 patents or patents pending, and over 1000 new products and procedures developed each year, all focused on patient safety and clinical outcomes.
I am focused on "Patient Safety, Patient Experience and High Quality Outcomes." I attribute much of my success and my patient's successes to my relationship with Arthrex and owner/friend Reinhold Schmieding. Learn More

I was introduced to the base technology of ParaGen Technologies in 2017. The company utilizes synthetic nanofiber scaffolds that promote healing by mimicking the physical structures found naturally in the body.
At the time ParaGen was made up of two medical device companies (RenovoDerm and Vascular Genesis). With my involvement, we added two more Tarian Medical and Atreon Orthopedics. Learn More

Atreon Orthopedics represents the musculoskeletal medical device company of ParaGen Technologies. Rotium is Atreon's FDA approved product for rotator cuff repairs. It has shown in a validated sheep model to improve the strength of the healed tendon, at 12 weeks, by 74% when compared with rotator cuff sheep tendons repaired without Rotium. The increase in the strength of the repair should translate into less risk of recurrent tears, improving the quality of outcomes for our patients undergoing rotator cuff repair surgery.
Personally, I believe in this product, which is why I had my professor/friend, Anthony Romeo, MD, use Rotium for my triceps repair. Learn More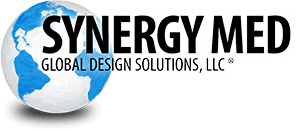 Patient safety has always been a focus of mine throughout my career. Unfortunately, gaining more control over the environment we work in, and specifically the operating room, was not realistic until the development of the Clean Cube Medical System.
The Clean Cube represents the only operating room environment that's sole focus is on patient safety and "promoting the highest level of infection control."
20% of Hospital Acquired Infections are Surgical Site Infections and 95% of Surgical Site Infections are "acquired" in the Operating Room.
My patients will have the safety of the Clean Cube Operating Room – because who doesn't deserve "SAFEST!". Learn More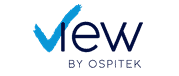 Throughout my patient's entire "journey" with me, I always want their experience to be the best it can be. Ospitek is the "Virtual Concierge" that will shepherd my patients and their families through the entire surgical episode of care, from the office till their discharge from the surgical center.
Not only does it improve our patient's experience, but it also improves the experience of our employees, surgeons and surgical reps – "Crowd Pleaser!". Learn More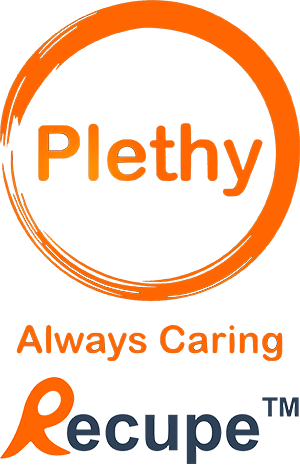 Being an orthopedic surgeon is a 24/7 professional commitment. Plethy is a platform that allows me to extend my care and my communication with my patients into their homes. It forms a virtual connection between my patients and my team, so our patients stay engaged, and their path to recovery is clearly understood and monitored. Learn more

Patient safety is my number one priority. The Haystack, being created by Magvation, is one product that will focus on decreasing preventable operating room "never events." The Haystack is an automatic needle counter that prevents the need to have to "search for the needle in the haystack." Learn More

It is a scary fact that 1 in 25 patients will contract a Hospital Acquired Infection, and 1 in 9 of them will die. Doing everything we can to decrease the risk of Hospital Acquired Infections, is just doing what is right.
Synexis is the "BioDefense System" designed to attack viruses and bacteria hiding in our daily lives. Their dry hydrogen peroxide technology has been shown to reduce the presence of SARS-CoV-2 on surfaces by 98.7% at two hours, as well as reducing the presence of the bacteria that are the source of hospital and surgical site infections.
Synexis is good enough for my family, so it will be deployed in the future for my patients. Learn More

It is challenging to understand where you end up when you don't really know where you started.
IncludeHealth's body tracking technology provides the objective data which allows the patient and the care team to know the patients range of motion for their injured joint before and after treatments. We will know where you start and where you end, always. Learn More
CohenOrthopedic Utilizing a New Technology in Total Knee Replacement
Stryker: Know More.  Be sure. With VeraSense for Triathlon
VeraSense
A sensor inset that quantifies soft-tissue balance
Instability and malalignment are among the leading causes of early implant failure[1]
Studies have shown when using VeraSense

Reduction in rate of Manipulatin Under Anesthesia (MUA)[2]
Improve short term outcomes[3] [4]
Cost savings – reduces number of Physical Therapy visits[5]
Higher Satisfaction scores[3] [4]

How it works

Quantifies the medial and lateral compartment loads
Tracking of how the femur articulates with the tibia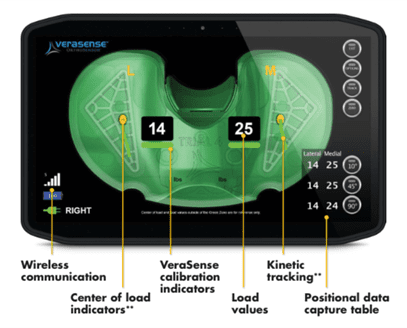 [1] Dominic T. Mathis, Leif Lohrer, Felix Amsler, Michael T. Hirschmann.  Reasons for failure in primary total knee arthroplasty – An Analysis of prospectively collected registry data.  Journal of Orthopaedics, 2021; 23: 60-66.
[2] Gellar JA, Lakra A, Murtaugh T. The Use of Electronic Sensor Device to Augment Ligament Balancing Leads to a Lower Rate of Arthrofibrosis After Total Knee Arthroplasty.  J Arthroplasty. 2017 May; 32 (5): 1502-1504. Doi: 10.1016/j.arth.2016.12.019
[3] Chow JC, Breslauer L.  The Use of Intraoperative Sensors Significantly Increases the patient reported rate of improvement in primary total knee arthroplasty.  Orthopedics.  2017 Jul 1;  40(4): e648-3651. Doi: 10.3928/014774477-20170503-01
[4] Golladay GJ, Bradbury TL, Gordon AC, Et al.  Are Patients more satisfied with a balanced total knee arthroplasty?  J Arthroplasty.  2019;34(7S):S195-s2000.  doi; 10.1016/j.
[5] Condit MA, Chow J, Gordon A. et al.  Can a balanced TKA save money post-operatively?  Presented at: 31st Annual Congress of the International Society for Technology in Arthroplasty (ISTA);  October 10-13, 2018; London, UK
CohenOrthopedic – VeraSense in Action – Case Example
Patient with a 15 degree Valgus deformity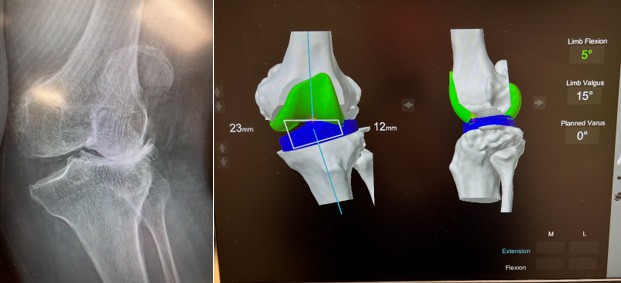 VeraSense confirms compartments are "pressure balanced"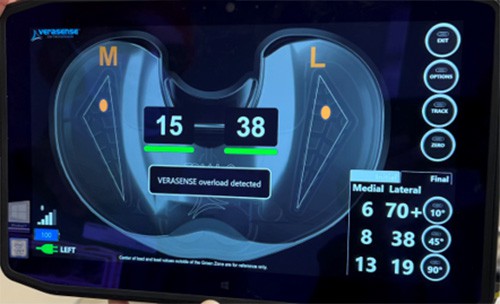 MAKO helps achieve the desired limb alignment correction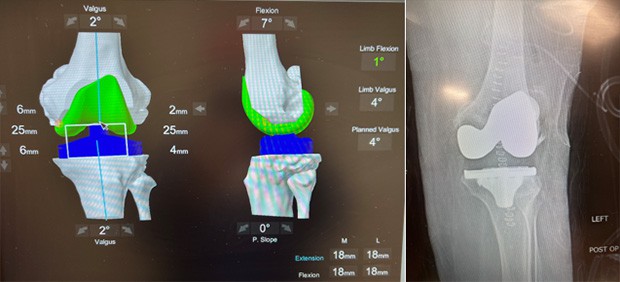 Why Choose Dr. Cohen?
OVER 20 YEARS EXPERIENCE
One of the first orthopedic surgeons employed by a large hospital. Dr. Cohen spent 20 years.
TRUSTED BY OVER 100,000+ PATIENTS WORLDWIDE
Over his distinguished career, Dr. Cohen has cultivated a reputation of excellence and trust among his patients and his peers.
UTILIZING THE LATEST TECHNOLOGY
To achieve the best surgical outcomes, Dr. Cohen utilizes the most advanced technologies and techniques, keeping his practice state of the art.
PATIENT SAFETY IS TOP PRIORITY
An individualized, patient-focused process coupled with decades of training and experience help ensure maximum safety for all of Dr. Cohen's patients.
Orthopedic Patient Safety Precautions
Orthopedic surgery will always have risks, but Dr. Cohen takes every precaution possible to minimize the likelihood of complications occurring in the hospital or operating room setting.
The Clean Cube System from Synergy Med significantly reduces the risk of hospital-acquired and surgical-site infections. This pre-templated, pre-engineered, pre-fabricated solution offers the highest level of infection control with features such as a built-in rom disinfection system, slip-resistant floor and hermetically sealing door and ceiling system. Dr. Cohen is actively working to bring the Clean Cube System to the operating rooms he will work in.
As an additional safety precaution, Dr. Cohen also uses the Synexis Biodefense System to attack viruses, bacteria and mold in the air and on surfaces.
New Technologies for the Patient Experience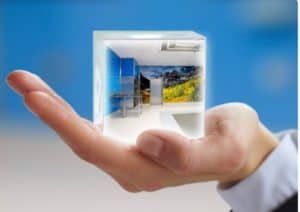 Dr. Cohen partners with several companies that deliver a  state-of-the-art systems to set a new standard of excellence for the patient experience.
Ospitek is changing the way surgical centers gather, analyze and communicate patient information from registration to discharge. This software system uses Bluetooth sensors to track patients throughout the day, providing updates to family members, providers and surgical center staff. This significantly cuts down on the administrative burden normally placed on nurses and support staff, and facilitates clearer communication. Dr. Cohen is actively working to bring Ospitek to the operating rooms he will work in.
The Recupe virtual care platform from Plethy is a remote patient monitoring system that helps Dr. Cohen engage with patients virtually during the surgical preparation and recovery process. Patients say they feel more connected to him and have an easier time following customized care plans at home.
The Prescribe FIT virtual coaching system monitors Dr. Cohen's patients' health and co-morbidities, making it the perfect complement to risk management both pre- and post-op and minimizing the chances of complications.
Technology Influencing Orthopedic Patient Outcomes
Advanced technologies and materials play a key role in improving the healing of orthopedic and sports medicine injuries.
MAKO Systems has transformed the way Dr. Cohen performs joint replacement. He is one of the top surgeon adopters worldwide to utilize MAKO robotic arm-assisted hip and knee replacement procedures. The advanced 3D CT-based planning software enables Dr. Cohen to customize hip or knee replacement to the patient's unique anatomy. And, thanks to MAKO's AccuStop technology, Dr. Cohen is able to cut exactly where planned — thereby preserving as much healthy bone as possible. MAKO's intraoperative real-time feedback allows Dr. Cohen to precisely position the implant in the joint and make any necessary adjustments quickly.
Replacement surgery for the shoulder and the knee are big parts of Dr. Cohen's practice, and he helped contribute to the design of Arthrex's total shoulder replacement system anatomic and reverse and total knee replacement system. He also helped develop the Cerclage FiberTape system, a translucent cerclage that eliminates the need for metal cables or wires in fracture fixation and other orthopedic procedures.
Another material that has helped redefine tissue engineering is the Rotium Bioresorbable Wick, a synthetic material that mimics structures naturally found in the body. It acts as a scaffold, promoting cellular migration and supporting better tissue healing after rotator cuff repair. Dr. Cohen can personally vouch for the Rotium: he had his own triceps tendon repaired with the Rotium by his professor, Dr. Anthony Romeo.
Learn More About Our Leading-Edge Technology
For more information about the technologies that Dr. Cohen utilizes and endorses, please reach out to our practice today.