Robotic-Assisted Hip Procedures in Chillicothe, OH
Robotic-assisted surgical procedures enable orthopedic surgeons to perform complex procedures with more precision and control.
Robotic-Assisted Hip Procedures
During robotic-assisted procedures, the surgeon guides the robot's arm to perform the procedure while actively comparing it to the position in real time on the computer, and how it compares to the preoperative surgical plan.
Robotic assisted procedures can have many benefits, including the following:
Greater precision
Greater flexibility
Better control
Reduced blood loss
Less pain
Fewer complications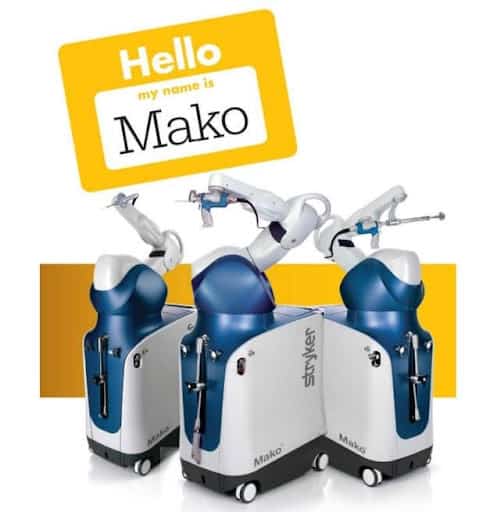 Total Hip Replacement
Your hip is where your thigh bone meets your pelvis. It is a ball-and-socket joint. The ball is located at the upper part of the thigh bone and the socket is part of the pelvis. The hip joint is extremely flexible and allows for a wide range of motion.
If you have a hip condition that causes damage to the hip joint, Dr. Cohen may recommend non-surgical treatments. If those treatments do not relieve your pain, then he may recommend a total hip replacement. Total hip replacement involves the removal and replacement of damaged bone and cartilage in your hip with metal and plastic implants.
Dr. Brian Cohen utilizes MAKO robotic hip replacement procedures. Prior to the robotic-arm assisted surgery, a CT scan of your hip joint is taken to produce a 3-dimensional virtual rendering of your hip.
Dr. Cohen uses this information in conjunction with information from your case file to complete a surgical plan unique to your needs. This includes determining the size, placement, and position of the hip implant.
During robotic-arm assisted surgery, Dr. Cohen guides the robotic arm to perform the surgery and insert the hip implant. The hip implant is placed based on the angle from the surgical plan that improve outcomes and decreases complications related to total hip replacement procedures.

Revision Total Hip Replacement
Unfortunately, not all hip replacement surgery brings about pain relief. In some instances, a hip replacement surgery can fail or have undesirable consequences. Undesirable consequences may include stiffness, instability, joint failure, persistent pain, infection, looseness and malposition. In other instances, a hip implant may simply wear out.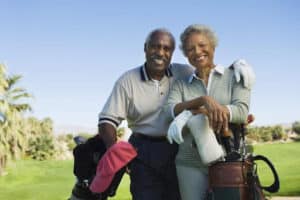 If you have serious issues with your hip replacement, then you may need to undergo a revision total hip replacement. Revision total hip replacement involves replacing some or all of a hip implant.
A revision total hip replacement is more complicated than normal joint replacement surgery and carries additional risk. If revision total hip replacement is determined to be your best option, you will need an orthopedic surgeon who specializes in revision total hip replacement. Robotic-arm-assisted revision total hip replacement may help to ensure the proper placement and alignment of the hip replacement.
Why Choose Dr. Cohen?
OVER 20 YEARS EXPERIENCE
One of the first orthopedic surgeons employed by a large hospital. Dr. Cohen spent 20 years.
TRUSTED BY OVER 100,000+ PATIENTS WORLDWIDE
Over his distinguished career, Dr. Cohen has cultivated a reputation of excellence and trust among his patients and his peers.
UTILIZING THE LATEST TECHNOLOGY
To achieve the best surgical outcomes, Dr. Cohen utilizes the most advanced technologies and techniques, keeping his practice state of the art.
PATIENT SAFETY IS TOP PRIORITY
An individualized, patient-focused process coupled with decades of training and experience help ensure maximum safety for all of Dr. Cohen's patients.
Robotic-Assisted Hip Replacement FAQs
Is Recovery Shorter with Robotic-Assisted Hip Replacement over Traditional Hip Replacement?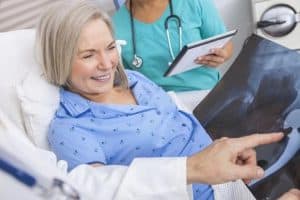 A technology-driven surgery such as robotic-assisted hip replacement with the MAKO system requires recovery time similar to a traditional procedure, but the risk of complications is minimized based on the accuracy of the robotic assisted contribution.  MAKO robotic-assisted hip replacement offers better predictability of results and more precision than the traditional procedure which is performed by hand with variable outcomes.
What Can I Expect During Recovery After MAKO Robotic-Assisted Hip Replacement?
This advanced procedure offers improved placement and accuracy for hip replacement. Your recovery may be slightly faster or easier than the traditional approach because of these factors. However, recovery is subjective and different for everyone.
The plan will be for a discharge the same day of surgery or the morning of the following day. Physical therapy and movement typically start in the recovery room, with outpatient physical therapy following a few days later. Pain management is a critical component of your recovery, and you may need a walker and other assistance devices at home to help you get around the house.
How Long Do I Need to Take Off Work for Hip Replacement?
Your return to work after a hip replacement depends on the type of job. Someone who works a sedentary job can typically go back to the office around two to three weeks after their surgery or earlier if you work from home, but a physically demanding job will need to wait at least six weeks. Complete recovery from total hip replacement with the MAKO system can take three to six months.
Is There an Additional Out-of-Pocket Cost for Robotic-Assisted Hip Replacement?
Insurance plans that cover traditional hip replacement procedures also provide robotic-assisted surgery coverage. While there should not be an additional charge for using the MAKO system, the total cost at your surgical facility or hospital may exceed what's covered by insurance. Checking with your insurance provider and the hospital beforehand can help you understand your final charges.
Is MAKO Robotic-Assisted Hip Replacement Better than Traditional Hip Replacement?
The traditional hip replacement is performed by hand, and therefore the results vary based on the surgeon's skill and experience but still provide pain relief and restore hip mobility. However, robotic-assisted hip replacement with MAKO has improved several areas of the surgery, providing enhanced precision, flexibility and control, and decreased recovery time due to less blood loss and fewer complications. These improvements upon the traditional procedure add to the longevity of the hip implant.
How Does the Cohen Advantage Improve Your Hip Replacement Surgery with MAKO Robotic-Assisted Technology?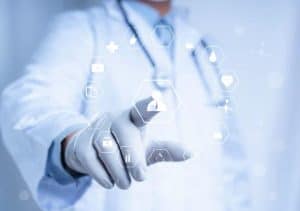 The MAKO system offers reliable results, but the robotic arm does not perform the procedure and does not make decisions. Dr. Cohen skillfully guides the technology within a pre-determined area from a 3D image of your hip. He will confirm the surgical plan and adjust the robotic arm to ensure an excellent outcome. The Cohen Advantage combines the unmatched technology of MAKO with Dr. Cohen's more than 20 years of experience with over 30,000 orthopedic procedures performed.
Schedule Your Consultation
If you need a total hip replacement or a revision total hip replacement, schedule a personal consultation with orthopedic surgeon Dr. Cohen by calling or emailing his office today. With over 20 years of experience, Dr. Cohen is a well-trained surgeon who offers a customized approach to your hip replacement surgery. He has extensive experience with robotic-assisted procedures for the hip.