Robotic-Assisted Hip Procedures in Columbus, OH
Robotic-assisted surgical procedures enable orthopedic surgeons to perform complex procedures with more precision and control.
Robotic-Assisted Hip Procedures
During robotic-assisted procedures, the surgeon guides the robot's arm to perform the procedure while actively comparing it to the position in real time on the computer, and how it compares to the preoperative surgical plan.
Robotic assisted procedures can have many benefits, including the following:
Greater precision
Greater flexibility
Better control
Reduced blood loss
Less pain
Fewer complications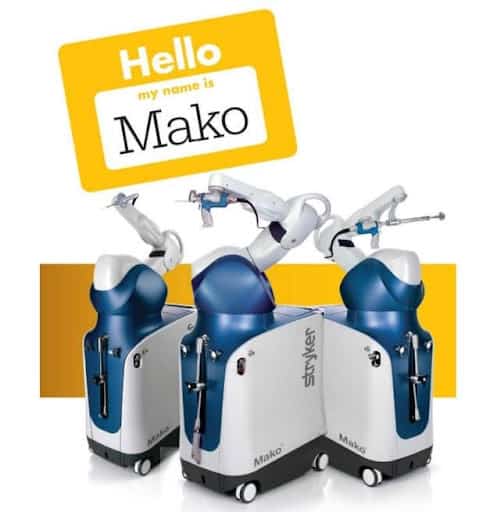 Total Hip Replacement
Your hip is where your thigh bone meets your pelvis. It is a ball-and-socket joint. The ball is located at the upper part of the thigh bone and the socket is part of the pelvis. The hip joint is extremely flexible and allows for a wide range of motion.
If you have a hip condition that causes damage to the hip joint, Dr. Cohen may recommend non-surgical treatments. If those treatments do not relieve your pain, then he may recommend a total hip replacement. Total hip replacement involves the removal and replacement of damaged bone and cartilage in your hip with metal and plastic implants.
Dr. Brian Cohen utilizes MAKO robotic hip replacement procedures. Prior to the robotic-arm assisted surgery, a CT scan of your hip joint is taken to produce a 3-dimensional virtual rendering of your hip.
Dr. Cohen uses this information in conjunction with information from your case file to complete a surgical plan unique to your needs. This includes determining the size, placement, and position of the hip implant.
During robotic-arm assisted surgery, Dr. Cohen guides the robotic arm to perform the surgery and insert the hip implant. The hip implant is placed based on the angle from the surgical plan that improve outcomes and decreases complications related to total hip replacement procedures.

Revision Total Hip Replacement
Unfortunately, not all hip replacement surgery brings about pain relief. In some instances, a hip replacement surgery can fail or have undesirable consequences. Undesirable consequences may include stiffness, instability, joint failure, persistent pain, infection, looseness and malposition. In other instances, a hip implant may simply wear out.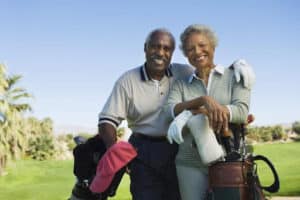 If you have serious issues with your hip replacement, then you may need to undergo a revision total hip replacement. Revision total hip replacement involves replacing some or all of a hip implant.
A revision total hip replacement is more complicated than normal joint replacement surgery and carries additional risk. If revision total hip replacement is determined to be your best option, you will need an orthopedic surgeon who specializes in revision total hip replacement. Robotic-arm-assisted revision total hip replacement may help to ensure the proper placement and alignment of the hip replacement.
Why Choose Dr. Cohen?
OVER 20 YEARS EXPERIENCE
One of the first orthopedic surgeons employed by Adena Health System, Dr Cohen spent 20 years helping to grow the practice.
TRUSTED BY OVER 100,000+ PATIENTS WORLDWIDE
Over his distinguished career, Dr Cohen has cultivated a reputation of excellence and trust among his patients and his peers.
UTILIZING THE LATEST TECHNOLOGY
To achieve the best surgical outcomes, Dr Cohen utilizes the most advanced technologies and techniques, keeping his practice state of the art.
PATIENT SAFETY IS TOP PRIORITY
An individualized, patient-focused process coupled with decades of training and experience help ensure maximum safety for all of Dr Cohen's patients.
Schedule Your Consultation
If you need a total hip replacement or a revision total hip replacement, schedule a personal consultation with Columbus, Ohio orthopedic surgeon Dr. Cohen by calling or emailing his office today. With over 20 years of experience, Dr. Cohen is a well-trained surgeon who offers a customized approach to your hip replacement surgery. He has extensive experience with robotic-assisted procedures for the hip.