Knee Ligament Injury Treatment in Chillicothe, OH
Four main ligaments within the knee connect the femur (thighbone) to the tibia (shinbone). These are the anterior cruciate (ACL), posterior cruciate (PCL), medial collateral (MCL) and lateral collateral (LCL) ligaments. Your collateral ligaments are on the sides of your knee. They control sideways motion and brace your knee against unusual movement. Your cruciate ligaments are inside your knee. They control the back and forth motion of your knee.
Knee Ligament Types
Anterior Cruciate Ligament (ACL)
The anterior cruciate ligament (ACL) runs diagonally in the middle of your knee. The ACL controls rotation and forward motion of the tibia. It is one of the most commonly injured ligaments of the knee. Approximately 150,000 ACL injuries occur in the United States each year. About half of all ACL injuries occur in combination with injury to the meniscus, articular cartilage or other ligaments.
Posterior Cruciate Ligament (PCL)
Your posterior cruciate ligament (PCL) is the strongest ligament in your knee. It is located in the back of the knee. It prevents the shinbone from slipping too far back. Injuries to the PCL are not as common as other knee ligament injuries.
Medial Collateral Ligament (MCL)
Your medial collateral ligament (MCL) is on the inside of your knee and connects the femur to the tibia. Your MCL gives stability to the inner knee. MCL injuries are more common than LCL injuries. MCLs are sometimes injured at the same time as other structures of the knee. A common combination is a tear of the MCL and a tear of the ACL.
Lateral Collateral Ligament (LCL)
Your lateral collateral ligament (LCL) is on the outer side of your knee and connects the femur to the fibula (the smaller bone in the lower leg). This ligament gives stability to the outer knee. LCL injuries are less common than MCL or ACL injuries. They are most often seen in athletes along with other knee injuries.
Why Choose Dr. Cohen?
OVER 20 YEARS EXPERIENCE
One of the first orthopedic surgeons employed by a large hospital. Dr. Cohen spent 20 years.
TRUSTED BY OVER 100,000+ PATIENTS WORLDWIDE
Over his distinguished career, Dr. Cohen has cultivated a reputation of excellence and trust among his patients and his peers.
UTILIZING THE LATEST TECHNOLOGY
To achieve the best surgical outcomes, Dr. Cohen utilizes the most advanced technologies and techniques, keeping his practice state of the art.
PATIENT SAFETY IS TOP PRIORITY
An individualized, patient-focused process coupled with decades of training and experience help ensure maximum safety for all of Dr. Cohen's patients.
Ligament Treatment Options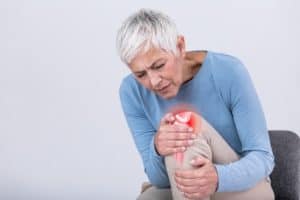 Ligament injuries are called sprains. A ligament injury in the knee may require ligament repair or reconstruction surgery. Dr. Cohen will discuss your ligament injury treatment options with you. Your treatment options will depend on your age and the age of your injury as well as the severity of your ligament injury.
Ligament Reconstruction
Ligament reconstruction surgery involves replacing the torn ligament with a tissue graft taken from another part of your body (autograft) or from a human cadaver (allograft). Ligament reconstruction surgery is typically done as an arthroscopic-assisted procedure, which is a minimally-invasive surgery.
Ligament Repair
Ligament repair surgery is a minimally invasive procedure that involves reattaching the torn ligament. The process involves Dr. Cohen attaching the torn ligament to the bone utilizing anchors and sutures. Ligament repair surgery is less common than ligament reconstruction surgery.
Schedule Your Consultation
If you have suffered a ligament injury and are considering ligament repair or reconstruction surgery, schedule a personal consultation with orthopedic surgeon Dr. Brian Cohen by calling or emailing his office today. Dr. Cohen has extensive experience with injured ligaments and can help you learn more about your treatment options.