Hip (Femoroacetabular) Impingement Treatment in Chillicothe, OH
Femoroacetabular impingement, or hip impingement, occurs when extra bone grows along one or both of the bones that form the hip joint. This irregular shape causes the bones to rub together. Over time, the friction caused by femoroacetabular impingement can damage the joint. This causes pain and can lead to labrum tears and osteoarthritis.
Types of Hip Impingement
There are three types of femoroacetabular impingement:
Pincer – Extra bone grows on the rim of the acetabulum, or socket of the hip joint. This can prevent the femoral head from fully rotating or pinch the labrum. The labrum is the cartilage that lines the acetabulum.
Cam – A bump forms on the edge of the femoral head or the ball of the hip joint. This can grind the cartilage inside the acetabulum and prevent the femoral head from fully rotating in the socket.
Combined – Both the pincer and cam styles of impingement are present.

Diagnosing Femoroacetabular Impingement
Femoroacetabular impingement is diagnosed through an extensive history and physical examination. The physical examination will include provocative maneuvers, like an impingement test.  X-rays, ultrasound, MRI and/or CT scan will assist in confirming the diagnosis.
During your physical examination, we will assess range of motion, muscle strength and the way you walk to determine whether the hip joint is working properly.
In an impingement test, we will bring your knee toward your chest and rotate it inwards towards your opposite shoulder. Someone with femoroacetabular impingement will feel pain with this movement.
Imaging tests such as X-rays and MRIs will help us exclude other possible causes of your pain and identify any abnormalities in the hip joint.
Ultrasound-guided injections around or within the hip joint will also assist in determining the etiology of your hip pain.
Hip Impingement Causes and Risk Factors
Femoroacetabular impingement is caused by bones that do not form normally during childhood growth. The pincer type of impingement tends to affect more women in their 30s and 40s. The cam type of impingement tends to affect males in their 20s. Physically active people may experience pain from femoroacetabular impingement earlier than those who are not as active. However, physical activity does not cause femoroacetabular impingement.
Why Choose Dr. Cohen?
OVER 20 YEARS EXPERIENCE
One of the first orthopedic surgeons employed by a large hospital. Dr. Cohen spent 20 years.
TRUSTED BY OVER 100,000+ PATIENTS WORLDWIDE
Over his distinguished career, Dr. Cohen has cultivated a reputation of excellence and trust among his patients and his peers.
UTILIZING THE LATEST TECHNOLOGY
To achieve the best surgical outcomes, Dr. Cohen utilizes the most advanced technologies and techniques, keeping his practice state of the art.
PATIENT SAFETY IS TOP PRIORITY
An individualized, patient-focused process coupled with decades of training and experience help ensure maximum safety for all of Dr. Cohen's patients.
Hip Impingement Symptoms
The most common symptoms of femoroacetabular impingement include: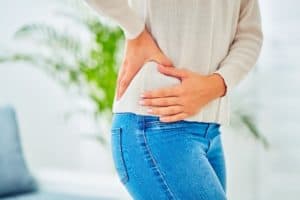 Hip pain
Decreased range of motion
Increased pain when sitting for long periods of time
Limping
A locking, clicking, or catching sensation in the joint
Low back pain
Hip Impingement Treatment Options
Femoroacetabular impingement can be treated through physical therapy, rest, nonsteroidal anti-inflammatory medications and corticosteroids.
In cases that are more severe or are not significantly helped through conservative treatment options, surgery may be necessary. The type of treatment will be based on the patient's anatomy, the patient's age and other medical conditions.
Schedule Your Consultation
If you would like to learn more about your femoroacetabular impingement treatment options, schedule a personal consultation with orthopedic surgeon Dr. Brian Cohen. With over 20 years of experience, Dr. Cohen is a well-trained surgeon who offers a customized approach to your orthopedic care. He has extensive experience with femoroacetabular impingement. Call or email his office today.