Patient Resources – Dr. Brian Cohen Orthopedic Surgery in Chillicothe, OH
For most people, undergoing orthopedic surgery is uncharted territory. But it is reassuring to know that Dr. Brian Cohen and his team are there to make your experience safe and successful. We will guide, inform and support you every step of the way as you consider your treatment options.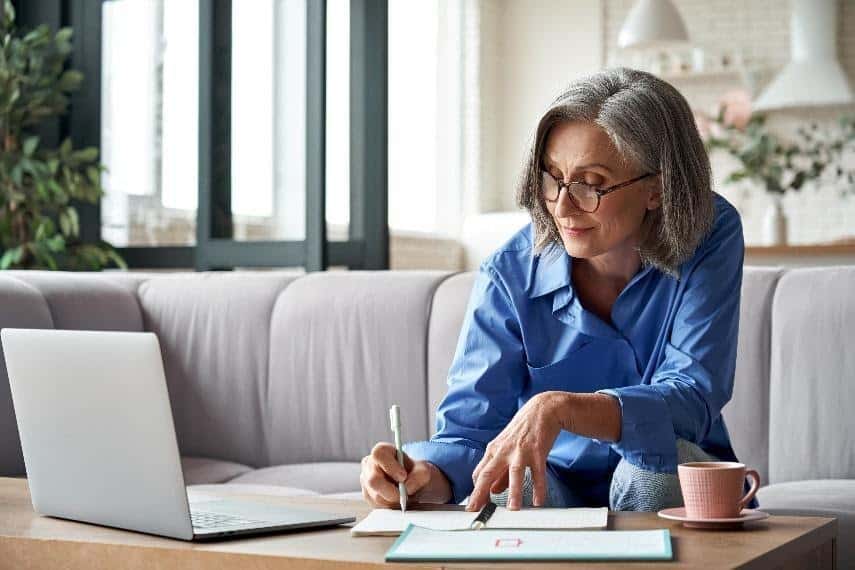 Planning Your Appointment
We invite you to call (614) 788-0375 to request an appointment. When making your appointment, please have your insurance information and your calendar accessible. On the day of your appointment, we ask you to arrive a few minutes early in case you need to complete any outstanding paperwork.
Orthopedic Patient Forms
If you are a new patient, we ask that you complete some preliminary forms prior to your appointment, as this speeds up the registration process. A member of our team will email you the forms ahead of time. Please call our office if you have any questions about the forms.
Planning Your Orthopedic Surgery
Once your surgery is scheduled, our team will provide complete pre-operative instructions and guidelines.
In general, you may need to stop taking certain medications (e.g., aspirin or aspirin-like medications) or switch medications approximately one week prior to surgery. You will also need to make arrangements for someone to drive you to your procedure and take you home afterward.
Physical Therapy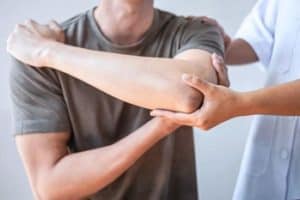 Physical therapy with a trained, experienced provider is crucial to healing after orthopedic surgery. Your physical therapy will help you regain the mobility, strength, flexibility, balance and endurance you need to return to your normal lifestyle and favorite activities.
Dr. Cohen has relationships with some of the area's best physical therapists and can help you find the right provider for your specific needs.
Why Choose Dr. Cohen?
OVER 20 YEARS EXPERIENCE
One of the first orthopedic surgeons employed by a large hospital. Dr. Cohen spent 20 years.
TRUSTED BY OVER 100,000+ PATIENTS WORLDWIDE
Over his distinguished career, Dr. Cohen has cultivated a reputation of excellence and trust among his patients and his peers.
UTILIZING THE LATEST TECHNOLOGY
To achieve the best surgical outcomes, Dr. Cohen utilizes the most advanced technologies and techniques, keeping his practice state of the art.
PATIENT SAFETY IS TOP PRIORITY
An individualized, patient-focused process coupled with decades of training and experience help ensure maximum safety for all of Dr. Cohen's patients.
Orthopedic Appointment FAQs
Do I need to see my primary doctor before consulting with Dr. Cohen?
It depends on several factors, including your insurance. Some insurance companies require a referral from a primary care physician. Others allow you to contact specialists directly for appointments.
The severity of your orthopedic issue also matters. If you have an ongoing or serious orthopedic issue that interferes with your ability to perform everyday functions, promptly give us a call or send us an email.
What can I expect during my first appointment?
Your first appointment is an opportunity to review your medical history, history of injuries and symptoms you are experiencing. Diagnostic tests such as X-rays, other imaging tests or bloodwork may be performed or ordered. You may also be asked about your lifestyle and preferred activities or hobbies.
After our team has a comprehensive understanding of your health condition and your specific injury, we can create a customized treatment plan. You are encouraged to ask questions to understand your diagnosis and proposed treatment plan.
Is there anything I should bring to my first appointment?
Please bring the following items to your first appointment:
Photo identification
Your insurance information
A list of all prescription and over-the-counter medications you take
A list of known drug allergies and related symptoms
A list of all surgical procedure you have had
If you are under the care of another doctor for an orthopedic issue, please arrange for his or her office to send us a copy of your medical records prior to your appointment.