Robotic-Assisted Knee Surgery in Chillicothe, OH
Who is a Candidate for Robotic-Assisted Surgery?
If you suffer from knee arthritis, you will be seeking pain relief. While there is no cure for arthritis, there are many treatment options to help manage your knee pain and ensure you maintain an active lifestyle. In some instances, Dr. Cohen may determine that surgery is the best option to treat your knee arthritis.
If surgery is necessary to help alleviate your painful knee arthritis, he will select a solution personalized to you and your individual needs. A common solution to help with knee arthritis is arthroplasty.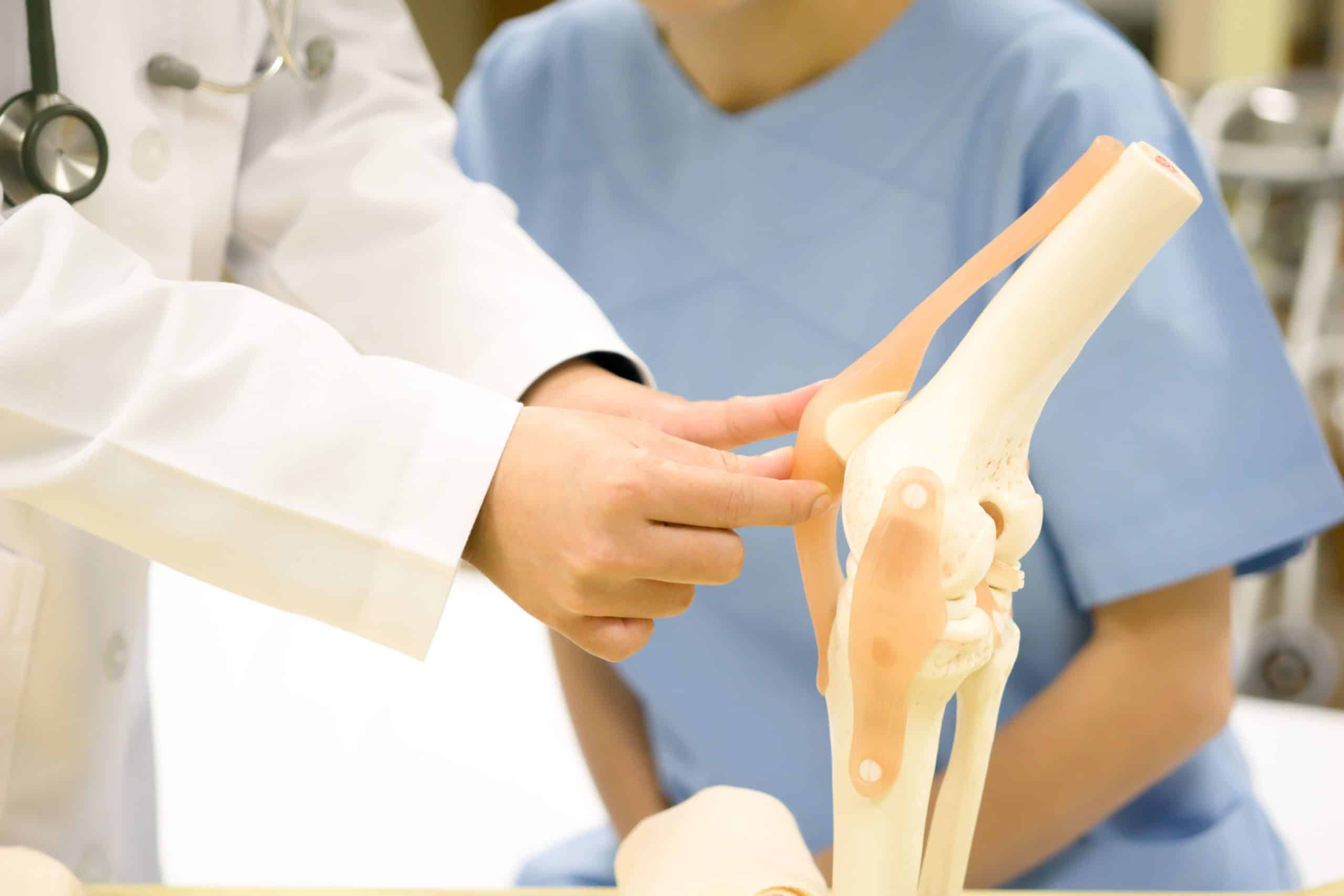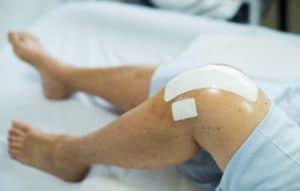 Knee arthroplasty is an orthopedic surgical procedure. Arthroplasty means the surgical repair or replacement of a joint to restore its function. During a knee replacement, Dr. Cohen first removes the damaged parts of your knee and then inserts a new artificial joint surface. This replacement helps restore your knee function.
Depending on your condition, you may need either a partial knee replacement, total knee replacement or a revision total knee replacement.
Robotic-Assisted Knee Surgery Benefits
Surgeons have many tools at their disposal to aid them in performing surgery. Dr. Cohen will select tools that are best suited to aid him in safely and efficiently performing your surgical procedure. He often chooses to utilize robotic-assisted surgery. During robotic-assisted procedures, he guides the robot's arm to perform the procedure with increased accuracy and precision.
Robotic-assisted procedures can have many benefits including the following:
Greater precision
Greater flexibility
Better control
Reduced blood loss
Less pain
Lower revision rate
Fewer complications
If your orthopedic surgeon is Dr. Brian Cohen, then he will use MAKO SmartRobotics™ for your knee replacement surgery.
Personalized Surgical Plan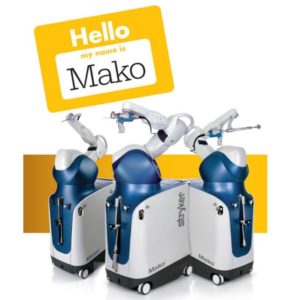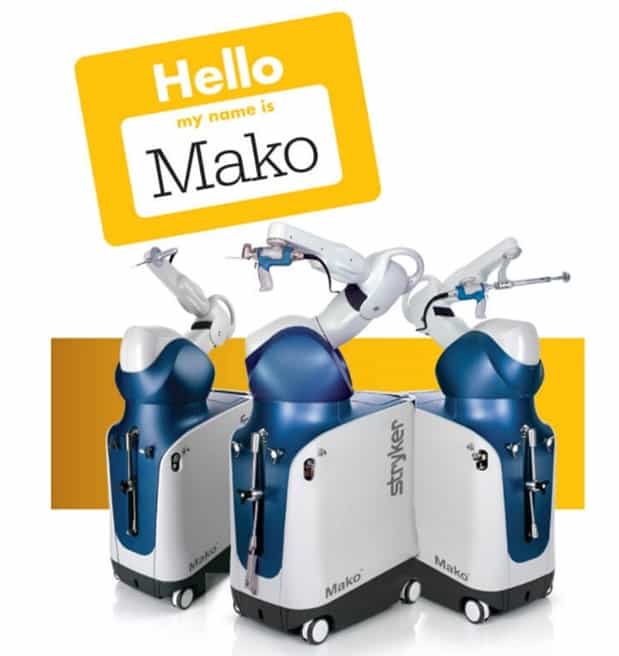 Prior to surgery, Dr. Cohen will create a personalized joint replacement surgical plan based upon your anatomy utilizing MAKO's 3D CT-based planning software. From the 3D model, he is able to determine the optimal size, placement and alignment of your implant.
He is also able to use the 3D model to evaluate the following:
Bone structure
Disease severity
Joint alignment
Surrounding bone and tissue
Why Choose Dr. Cohen?
OVER 20 YEARS EXPERIENCE
One of the first orthopedic surgeons employed by a large hospital. Dr. Cohen spent 20 years.
TRUSTED BY OVER 100,000+ PATIENTS WORLDWIDE
Over his distinguished career, Dr. Cohen has cultivated a reputation of excellence and trust among his patients and his peers.
UTILIZING THE LATEST TECHNOLOGY
To achieve the best surgical outcomes, Dr. Cohen utilizes the most advanced technologies and techniques, keeping his practice state of the art.
PATIENT SAFETY IS TOP PRIORITY
An individualized, patient-focused process coupled with decades of training and experience help ensure maximum safety for all of Dr. Cohen's patients.
MAKO AccuStop™ Technology
During your joint replacement surgery, Dr. Cohen will utilize Mako's AccuStop™ technology. This technology helps to guide him during surgery. It enables him to cut less by cutting precisely what is planned to help protect your healthy bone. What is cut and replaced will depend on your replacement procedure. Utilizing the Mako System, Dr. Cohen will have a virtual boundary that provides tactile resistance to help him stay within the boundaries defined during the planning process.
Robotic-Assisted Partial Knee Replacement
Your knee is divided into three areas: the inside of your knee, the outside of your knee and the front of your knee (kneecap). If only part of your knee is damaged, then Dr. Cohen can replace just the damaged area. Replacing one part of the knee is called a unicompartmental arthroplasty. If two of the three areas of your knee are damaged, you need a bicompartmental knee replacement. A partial knee replacement allows you to retain more of your natural knee parts and enables faster healing.
During a robotic-assisted partial knee replacement surgery, Dr. Cohen guides a robotic arm to remove damaged cartilage and bone and then replaces the damaged parts with an implant made of metal and plastic.
Robotic-Assisted Total Knee Replacement
A total knee replacement occurs when your entire knee is surgically replaced. During a robotic-assisted total knee replacement surgery, Dr. Cohen guides a robotic arm to remove the damaged cartilage and bone and then replaces the damaged parts with an implant made of metal and plastic.
Robotic-Assisted Revision Total Knee Replacement
Unfortunately, not all knee surgery brings about pain relief. In some instances, a knee surgery fails or has undesirable consequences. In other instances, a surgical implant simply wears out.
In these instances, the implant needs to be replaced. This requires a second surgery called a revision. A revision total knee replacement is more complicated than normal joint replacement surgery and carries additional risk.
During a robotic-assisted revision total knee replacement surgery, Dr. Cohen uses the CT to develop the plan for your revision total knee replacement with more accuracy and precision than if performed manually.
Schedule Your Consultation
If you are considering knee replacement surgery, schedule a personal consultation with orthopedic surgeon Dr. Brian Cohen by calling or emailing his office today. Dr. Cohen has extensive knee replacement experience and can help you learn more about your treatment options.