Dislocation Hip Treatment in Chillicothe, OH
Hip Dislocation Overview
A hip dislocation occurs when the ball of the hip joint is pushed out of the socket. It takes major force to dislocate a hip. This is a very painful injury. Other injuries, like broken bones, often occur at the same time as a hip dislocation.
A hip dislocation is a serious medical emergency. A dislocated hip can have serious long-term consequences, especially if it is not treated immediately.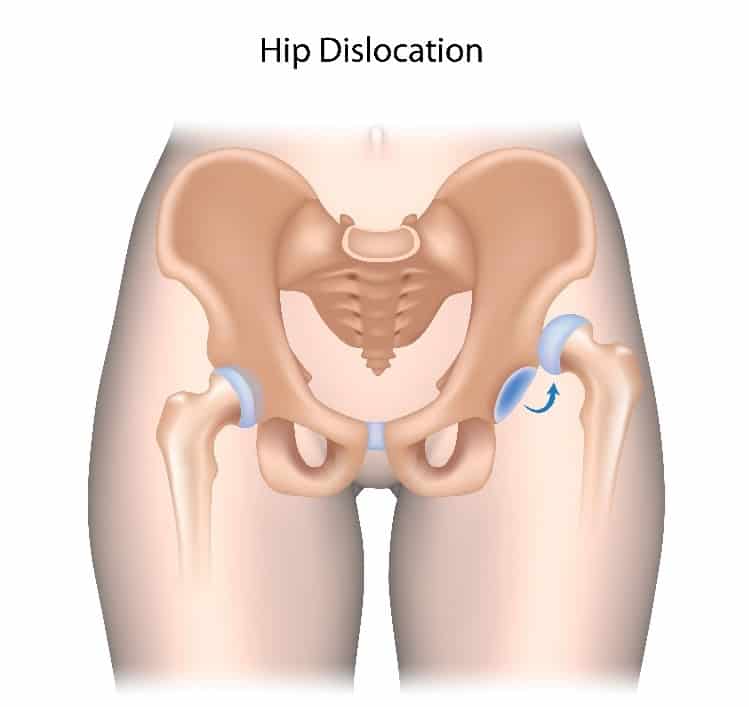 Types of Hip Dislocation
When a hip dislocates, the femoral head is either pushed forward or backward out of the socket.
Posterior dislocation – Posterior dislocation happens when the femoral head is pushed backward out of the socket. This injury leaves the lower leg in a fixed position with the foot and knee rotated inward toward the middle of the body. This is the most common type of hip dislocation.
Anterior dislocation – Anterior dislocation happens when the femoral head slips forward out of its socket. This injury leaves the hip slightly bent and the leg rotated outward.
A hip trauma can often be diagnosed simply by looking at the position of the leg. Since hip dislocations often occur along with other injuries, additional testing will be performed as well as a thorough evaluation to determine the full extent of your injuries. This generally includes a physical exam, X-rays and MRIs and/or CT scans.
Dislocated Hip Causes and Risk Factors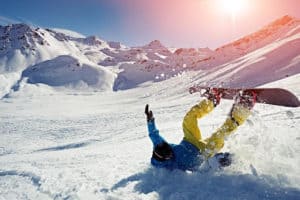 Hip dislocations are most commonly caused by motor vehicle accidents. A hip dislocation can occur when the knee hits the dashboard in a collision. The force of the collision drives the thigh backward and forces the head of the femur out of its socket. Wearing a seatbelt reduces your chances of dislocating your hip during a collision.
Hip dislocation can also happen while participating in sports, including football, rugby, downhill skiing and snowboarding.
Why Choose Dr. Cohen?
OVER 20 YEARS EXPERIENCE
One of the first orthopedic surgeons employed by a large hospital. Dr. Cohen spent 20 years.
TRUSTED BY OVER 100,000+ PATIENTS WORLDWIDE
Over his distinguished career, Dr. Cohen has cultivated a reputation of excellence and trust among his patients and his peers.
UTILIZING THE LATEST TECHNOLOGY
To achieve the best surgical outcomes, Dr. Cohen utilizes the most advanced technologies and techniques, keeping his practice state of the art.
PATIENT SAFETY IS TOP PRIORITY
An individualized, patient-focused process coupled with decades of training and experience help ensure maximum safety for all of Dr. Cohen's patients.
Dislocated Hip Symptoms
The most common symptoms of a hip dislocation are pain, deformity, muscle spasm, inability to move the hip and inability to bear weight on the hip.
Hip Dislocation Treatment Options
A hip dislocation is treated by relocating the femoral head into the hip socket. This will occur in a controlled setting, like the emergency room or operating room. This procedure is called a reduction.
In rare cases, torn soft tissue or small bony fragments block the bone from going back into the socket. When this happens, an open surgery is necessary to remove the loose tissues and put the bones back into the correct position. This procedure is called an open reduction.
After hip reduction, physical therapy and rehabilitation will be recommended to help regain strength in the muscles surrounding the hip and to return range of motion.
Schedule Your Consultation
If you have significant pain following the reduction of a hip dislocation, schedule a visit with orthopedic surgeon Dr. Brian Cohen immediately. With over 20 years of experience, Dr. Cohen is a well-trained surgeon who offers a customized approach to your orthopedic care. He has extensive experience with hip dislocations. Call or email his office today.