Hip Pain Treatments in Chillicothe, OH
Your hip plays a pivotal role in your body's mobility. Hip problems can have a detrimental effect on your mobility and quality of life. There are several procedures that are used to treat hip conditions.
About the Hip Joint
The hip joint is the largest weight-bearing joint in the human body. It is extremely flexible and allows for a wide range of motion. Your hip is where your thigh bone meets your pelvis. It is a ball and socket joint. The ball is located at the upper part of the thigh bone and the socket is part of the pelvis.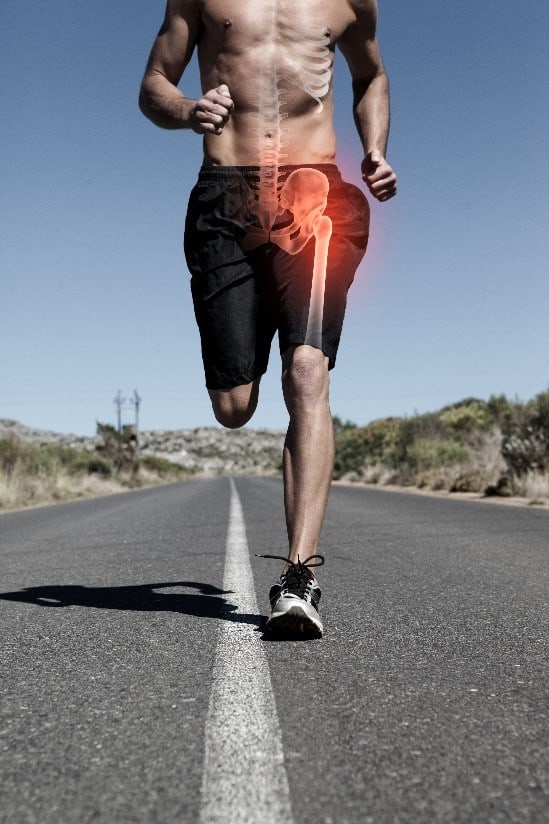 Procedures for Common Hip Conditions
If you are suffering from hip pain and do not know why, you should contact Dr. Cohen's office. Dr. Cohen and/or one of his sports medicine colleagues will obtain a complete "history of present illness" from you and conduct a focused, comprehensive physical exam to evaluate your hip for areas of tenderness, assess range of motion and establish if you have normal or decreased hip strength. Depending on the findings they may order an X-ray, an MRI and/or CT scan. This will help determine the exact cause of your hip pain.
Procedures for common hip conditions include the following:
Open reduction internal fixation of hip fractures
Open reduction intramedullary nail fixation of hip fractures
Robotic assisted procedures, including total hip replacement and revision total hip replacement
Why Choose Dr. Cohen?
OVER 20 YEARS EXPERIENCE
One of the first orthopedic surgeons employed by a large hospital. Dr. Cohen spent 20 years.
TRUSTED BY OVER 100,000+ PATIENTS WORLDWIDE
Over his distinguished career, Dr. Cohen has cultivated a reputation of excellence and trust among his patients and his peers.
UTILIZING THE LATEST TECHNOLOGY
To achieve the best surgical outcomes, Dr. Cohen utilizes the most advanced technologies and techniques, keeping his practice state of the art.
PATIENT SAFETY IS TOP PRIORITY
An individualized, patient-focused process coupled with decades of training and experience help ensure maximum safety for all of Dr. Cohen's patients.
Open Reduction Internal Fixation of Hip Fractures
Open reduction internal fixation is a type of treatment for fractures (broken bones). A hip fracture is a broken hip.
Open reduction refers to the surgery to repair the broken hip. Open means that the orthopedic surgeon is using a surgical incision to expose the fracture. Once exposed, the orthopedic surgeon then reduces (manipulates) the fractured bones back into place.
Fixation stabilizes the injured bone and enables the healing of the injured bone. The ultimate goal of hip fracture fixation is to completely heal the fracture and enable the patient to return to full mobility and full function.
Internal fixation means the hardware used to hold the hip fracture together is inserted surgically. The surgeon may use any of the following for internal fixation:
Open Reduction Intramedullary Nail Fixation of Hip Fractures
Open reduction intramedullary nail fixation of hip fractures is a surgical technique used to reduce and stabilize a broken hip and enable its healing. Fixation is accomplished with the use of a rod that is placed within the canal of the femur and secured with locking screws.
Dr. Cohen will make a cut at the top of the thigh, close to the hip, and use fluoroscopic or X-ray assistance to reduce the fracture and pass the intramedullary nail down the canal of the femur across the fracture site and secure fixation with cross or locking screw.
Robotic-Assisted Total Hip Replacement
Dr. Brian Cohen utilizes MAKO robotic hip replacement procedures. Prior to the robotic assisted surgery, Dr. Cohen completes a surgical plan to determine the size, placement, and position of the hip implant. During robotic assisted surgery, Dr. Cohen guides a robotic arm to perform the surgery and insert the hip implant. The hip implant is positioned based on the established location from the surgical plan.
Revision Total Hip Replacement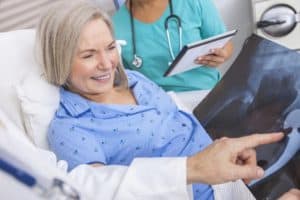 Unfortunately, not all hip replacement surgery brings about pain relief. In some instances, a hip replacement surgery can fail or have undesirable consequences. In other instances, a surgical implant may simply wear out. Revision total hip replacement involves replacing some or all of a hip implant.
A revision total hip replacement is more complicated than normal joint replacement surgery and carries additional risk. Robotic-assisted revision total hip replacement may help to ensure the proper placement and alignment of the hip implant.
Schedule Your Consultation
If you would like to learn more about your treatment options for your hip condition, schedule a personal consultation with orthopedic surgeon Dr. Cohen by calling or emailing his office today. With over 20 years of experience, Dr. Cohen is a well-trained surgeon who offers a customized approach to your orthopedic care. He has extensive experience treating hip fractures and performing hip replacements.