What is Orthopedics?
Orthopedics is a medical specialty focused on the diagnosis and treatment of injuries and conditions impacting the musculoskeletal system. This system includes bones, muscles, cartilage, tendons, ligaments, joints, and other soft tissue. The various components of the musculoskeletal system work together to help support and move your body.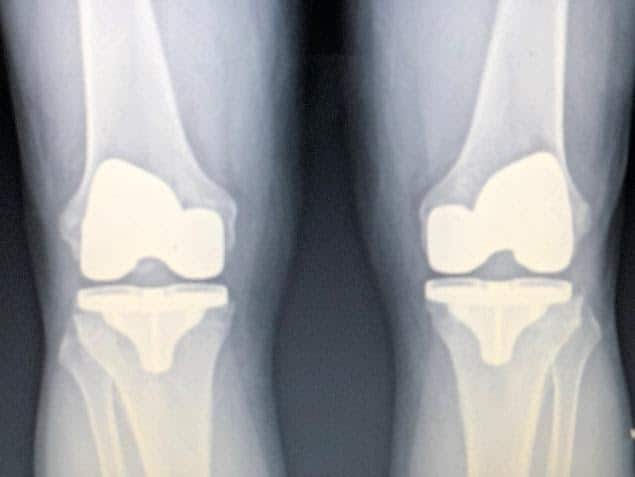 Areas of Focus in Orthopedics
Orthopedics is a broad medical field, and within this field or specialty, there are many subspecialties. An orthopedist with a subspecialty has advanced knowledge, training and experience in a specific area of orthopedics.
Some orthopedists focus on caring for a specific area of the body. They may focus on caring for one or more of the following areas of the body:
Orthopedic Subspecialties
Orthopedists can have other subspecialties. They may specialize in different areas of orthopedics such as the following:
Surgery
Sports medicine
Pediatric care
Trauma
Joint replacement
Dr. Brian Cohen is an orthopedic surgeon with fellowship training in sports medicine. He has over 20 years of surgical experience in many different areas.
Types of Orthopedic Injuries
Orthopedists can help with the prevention, diagnosis, treatment and rehabilitation of injuries. Injuries may include the following:
Dislocations
Fractures
Tears
Impingement
Instability
Overuse injuries
Sprains
Strains
Orthopedic injuries can have many causes and can happen to anyone. The symptoms of an orthopedic injury will vary by injury location. The one symptom most injuries have in common is pain. If you are experiencing pain in your muscles, bones or joints, you should contact Dr. Cohen's office immediately.
Orthopedic Conditions
Not all orthopedic issues are the result of an injury. Orthopedists can help with the prevention, diagnosis, treatment and rehabilitation of orthopedic conditions such as the following:
Arthritis
Bursitis
Inflammation
Osteoporosis
Pain
Scoliosis
Tendonitis
Orthopedic conditions can have many causes. The symptoms of an orthopedic condition will vary. If you are suffering from any of the conditions listed above, you should contact Dr. Cohen's office immediately.
Why Choose Dr. Cohen?
OVER 20 YEARS EXPERIENCE
One of the first orthopedic surgeons employed by a large hospital. Dr. Cohen spent 20 years.
TRUSTED BY OVER 100,000+ PATIENTS WORLDWIDE
Over his distinguished career, Dr. Cohen has cultivated a reputation of excellence and trust among his patients and his peers.
UTILIZING THE LATEST TECHNOLOGY
To achieve the best surgical outcomes, Dr. Cohen utilizes the most advanced technologies and techniques, keeping his practice state of the art.
PATIENT SAFETY IS TOP PRIORITY
An individualized, patient-focused process coupled with decades of training and experience help ensure maximum safety for all of Dr. Cohen's patients.
Diagnosing Orthopedic Conditions and Injuries
In today's healthcare environment, some orthopedic evaluations will be done via telemedicine. This virtual visit may be performed by Dr. Cohen, or one of his highly trained non-operative sports medicine colleagues. Whether done virtually or in person, a face to face evaluation is required before diagnosing your orthopedic injury or condition.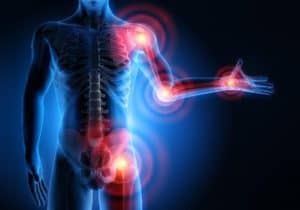 A thorough history of your condition will be part of the evaluation. If this is the result of an injury, you will be asked to describe the specific mechanism of injury. Once all the information is obtained, either a virtual or in-person physical exam will be performed. Depending on your issue, the physical examination may be limited to a specific area of the body, and may involve evaluating your "normal" side as well. In addition, diagnostic tests such as a blood test, X-ray, CT scan or MRI may be ordered.
Once we have completed your examination and testing, you will be provided with a more accurate diagnosis, and a detailed plan of care, with different options when applicable. Our goal is to make sure you understand your diagnosis and are comfortable with your treatment plan, with a common goal of returning you to an active and functional lifestyle.
Orthopedic Treatment Options
Your orthopedic treatment plan will depend upon your specific diagnosis and/or injury. Treatment may include nonsurgical or surgical options.
Nonsurgical Treatment
Your nonsurgical options may include the following:
Braces
Casts
Medication
Occupational therapy
Physical therapy
Rest
Splints
Activity modification
Surgical Treatment
Your surgical options may include open or arthroscopic procedures, and for certain procedures, a robotic-assisted approach may be offered. Goals of each procedure may include one or more of the following:
Realignment
Reconstruction
Repair
Replacement
Revision
Transplant
Schedule Your Consultation
If you have an orthopedic injury or are suffering from an orthopedic condition, you should schedule a personal consultation with orthopedic surgeon Dr. Brian Cohen by calling or emailing his office today. Dr. Cohen's extensive experience allows him to offer a customized approach to your orthopedic care.