Acetabular Fracture Treatment in Chillicothe, OH
Hip (Acetabular) Socket Fracture Overview
The hip is the largest weight-bearing joint in the human body. It is a ball-and-socket joint. The ball is the upper end of the thigh bone. The socket (where the ball fits) is called the acetabulum. It is part of the pelvis.
An acetabular fracture is a fracture of the hip socket. This type of fracture may be complete or incomplete, simple or comminuted (producing multiple bone splinters), and closed or open. It occurs when the top of the thigh bone is forced against the acetabulum. Acetabular fractures vary in pattern and severity.
An acetabular fracture can be a serious injury that can have long-term consequences. The position, angle and orientation of your acetabular fracture will help Dr. Cohen determine your course of treatment.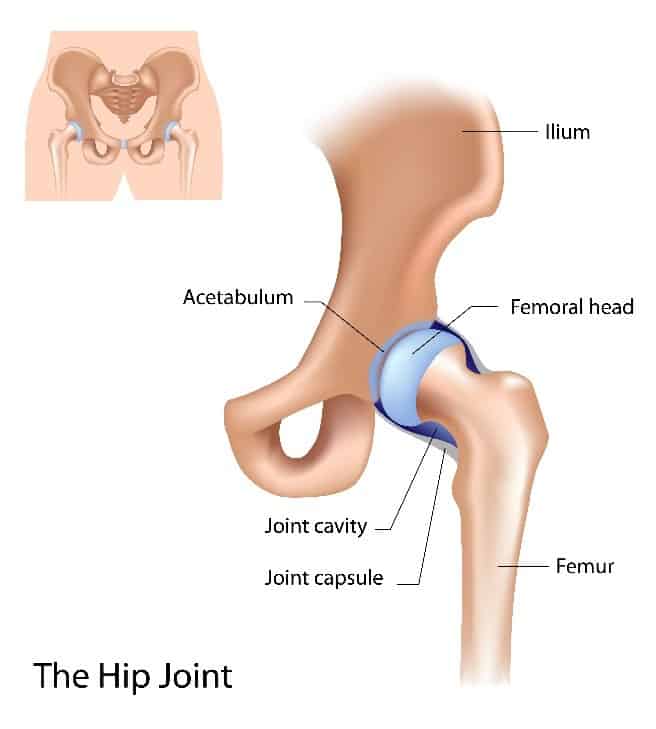 Acetabular Fracture Symptoms
The most common symptom of an acetabular fracture is pain, especially pain that increases with movement. If nerve damage is present, you may also experience weakness, numbness, or tingling in your leg. In rare instances, the bone fractures in such a way that parts of the bone stick out of the skin. While rare, this type of fracture is serious and requires immediate medical attention, as does an acetabular fracture that occurs in conjunction with a hip dislocation.
Hip Socket Fracture Causes
An acetabular fracture can have many causes. In most instances, it is the result of a forceful event. This is most commonly seen in a car accident when the knee slams into the dashboard. An acetabular fracture can also result from a high-impact fall (e.g., off of a ladder). Forceful events (such as car accidents) typically necessitate immediate medical care.
In some instances, a low-impact accident can cause an acetabular fracture. This most commonly occurs in individuals with weaker bones.
Why Choose Dr. Cohen?
OVER 20 YEARS EXPERIENCE
One of the first orthopedic surgeons employed by a large hospital. Dr. Cohen spent 20 years.
TRUSTED BY OVER 100,000+ PATIENTS WORLDWIDE
Over his distinguished career, Dr. Cohen has cultivated a reputation of excellence and trust among his patients and his peers.
UTILIZING THE LATEST TECHNOLOGY
To achieve the best surgical outcomes, Dr. Cohen utilizes the most advanced technologies and techniques, keeping his practice state of the art.
PATIENT SAFETY IS TOP PRIORITY
An individualized, patient-focused process coupled with decades of training and experience help ensure maximum safety for all of Dr. Cohen's patients.
Acetabular Fracture Diagnosis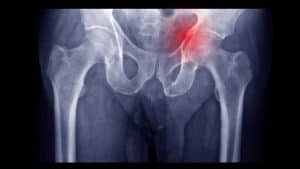 If you have hip pain of unknown etiology or following an injury that is unresponsive to conservative management, Dr. Cohen and/or one of his sports medicine colleagues will obtain a complete "history of present illness" from you. The doctor will conduct a focused, comprehensive physical exam of your pelvis, hips and legs. The exam will evaluate your hip for areas of tenderness, assess range of motion and establish whether you have normal or decreased hip strength.
Depending on the findings, they may order diagnostic tests. These may include X-rays, MRI and/or CT scans. X-rays can show the pattern and severity of the fracture. A CT or MRI scan provides more detailed imaging of the injury. If surgery is necessary, Dr. Cohen will use the CT scan to help with surgical planning.
Acetabular Fracture Treatment Options
Acetabular fracture treatment depends upon the severity of your injury. Dr. Cohen will evaluate your injury as well as your health to determine your treatment plan.
Nonsurgical Treatment
In some instances, an acetabular fracture can be treated without surgery. Nonsurgical treatment may be an option for stable, non or minimally displaced fractures or for patients who have other health concerns. Nonsurgical treatment for an acetabular fracture can include the following:
Crutches or a walker until the acetabular bone is healed.
Positioning aids to restrict hip movement.
Medication to help with the pain and other issues.
Surgical Treatment
When a surgical intervention is recommended for an acetabular fracture, Dr. Cohen will discuss the surgery process with you based upon the severity of your injuries and the impact it could have on any of your pre-existing medical co-morbidities. During the operation, the fracture fragments are realigned and placed in their preinjury position and secured with a plate and screws or just screws.
Sometimes, it is not possible to repair the acetabular fracture. If the acetabulum is irreparably damaged, or there are other concerns, Dr. Cohen may recommend total hip replacement. This procedure replaces the damaged acetabulum with artificial parts.
The healing process can take several months and will vary based upon the severity of your injuries and your overall health and the surgical procedure utilized.  Dr. Cohen will review with you the risks and benefits of the procedure that best treats your situation, and he will give you a detail postoperative plan tailored for you to maximize your recovery.
Schedule Your Consultation
If you need surgery for your acetabular fracture, schedule a personal consultation with orthopedic surgeon Dr. Brian Cohen by calling or emailing his office today. Dr. Cohen has over 20 years of surgical experience and extensive experience treating acetabular fractures.