Frozen Shoulder Treatment in Chillicothe, OH
Frozen Shoulder (Adhesive Capsulitis) Overview
A frozen shoulder or adhesive capsulitis is characterized by shoulder pain, stiffness and decreased range of motion. This condition typically develops slowly, worsens over time and then resolves itself, usually within one to three years.
While it may go away by itself, a frozen shoulder is painful and negatively impacts your quality of life for a period of years. If you think you have a frozen shoulder, you should contact Dr. Cohen to schedule an appointment with him or one of his sports medicine colleagues.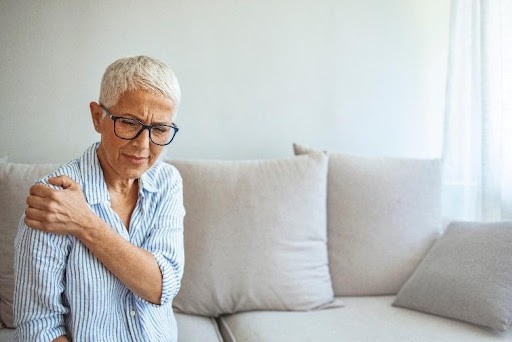 Diagnosing Frozen Shoulder / Adhesive Capsulitis
A frozen shoulder may be diagnosed through physical examination, X-rays, imaging such as MRI and ultrasound or lab tests. Dr. Cohen or one of his sports medicine colleagues can diagnose a frozen shoulder with a detailed history, physical exam and review of radiologic studies (such as an X-ray or MRI). This will allow them to eliminate conditions that cause similar symptoms, such a rotator cuff tear.
Frozen Shoulder Causes and Risk Factors
Doctors aren't entirely sure why frozen shoulder occurs. However, it is known that frozen shoulder occurs more often in women and individuals with diabetes, hypothyroidism, hyperthyroidism, tuberculosis, Parkinson's disease and cardiac disease.
Frozen shoulder can also develop after a shoulder has been immobilized for a period of time after a surgery, an arm fracture or a stroke. If you've had an injury that makes it difficult to move your shoulder, contact Dr. Cohen's office and request an appointment for an immediate evaluation with him or one of his sports medicine colleagues.
Adhesive Capsulitis Symptoms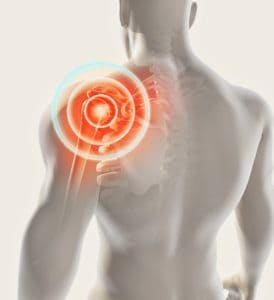 A patient who is suffering from a frozen shoulder is likely to be suffering shoulder pain and have limited range of motion. Patients often describe the pain as dull or aching. The pain is typically located in the outer shoulder area and sometimes in the upper arm. The condition may worsen at night, which can disrupt sleep.
A frozen shoulder typically develops slowly, in three stages:
Freezing – In the freezing stage, your pain level will increase. As your pain increases, your shoulder loses its range of motion.
Frozen – In the frozen stage, your shoulder becomes much stiffer. Using it becomes difficult. Your pain level may diminish during this stage.
Thawing – In the thawing stage, your condition will slowly improve. Complete return to normal strength and motion can take a long time — typically between six months and two years.
Why Choose Dr. Cohen?
OVER 20 YEARS EXPERIENCE
One of the first orthopedic surgeons employed by a large hospital. Dr. Cohen spent 20 years.
TRUSTED BY OVER 100,000+ PATIENTS WORLDWIDE
Over his distinguished career, Dr. Cohen has cultivated a reputation of excellence and trust among his patients and his peers.
UTILIZING THE LATEST TECHNOLOGY
To achieve the best surgical outcomes, Dr. Cohen utilizes the most advanced technologies and techniques, keeping his practice state of the art.
PATIENT SAFETY IS TOP PRIORITY
An individualized, patient-focused process coupled with decades of training and experience help ensure maximum safety for all of Dr. Cohen's patients.
Frozen Shoulder Treatment Options
Non-Surgical Treatment
In most cases, a frozen shoulder will be treated nonsurgically, with nonsteroidal anti-inflammatory medications, steroid injections, hydrodilatation or physical therapy. More severe cases may require surgery.
Arthroscopic Shoulder Surgery
If nonsurgical treatment does not relieve your symptoms or you've sustained a more severe injury, shoulder arthroscopy surgery or manipulation under anesthesia may be recommended. Dr. Cohen will evaluate you, and offer a treatment plan that is tailored to your specific situation.
Schedule Your Consultation
If you think you may have a frozen shoulder, schedule a personal consultation with orthopedic surgeon Dr. Brian Cohen. Dr. Cohen is a well-trained surgeon who has treated over 100,000 patients worldwide and offers a customized approach to your orthopedic care. He has extensive experience with frozen shoulder cases. Call or email his office today.