Knee Arthritis Treatment in Chillicothe, OH
Arthritis is the inflammation of one or more of your joints. It may affect any joint in the body, but it is especially common in the knee. The primary symptoms of arthritis are pain, swelling and stiffness.
There are more than 100 different types of arthritis. Some types of arthritis that commonly affect the knee are osteoarthritis, rheumatoid arthritis and psoriatic arthritis.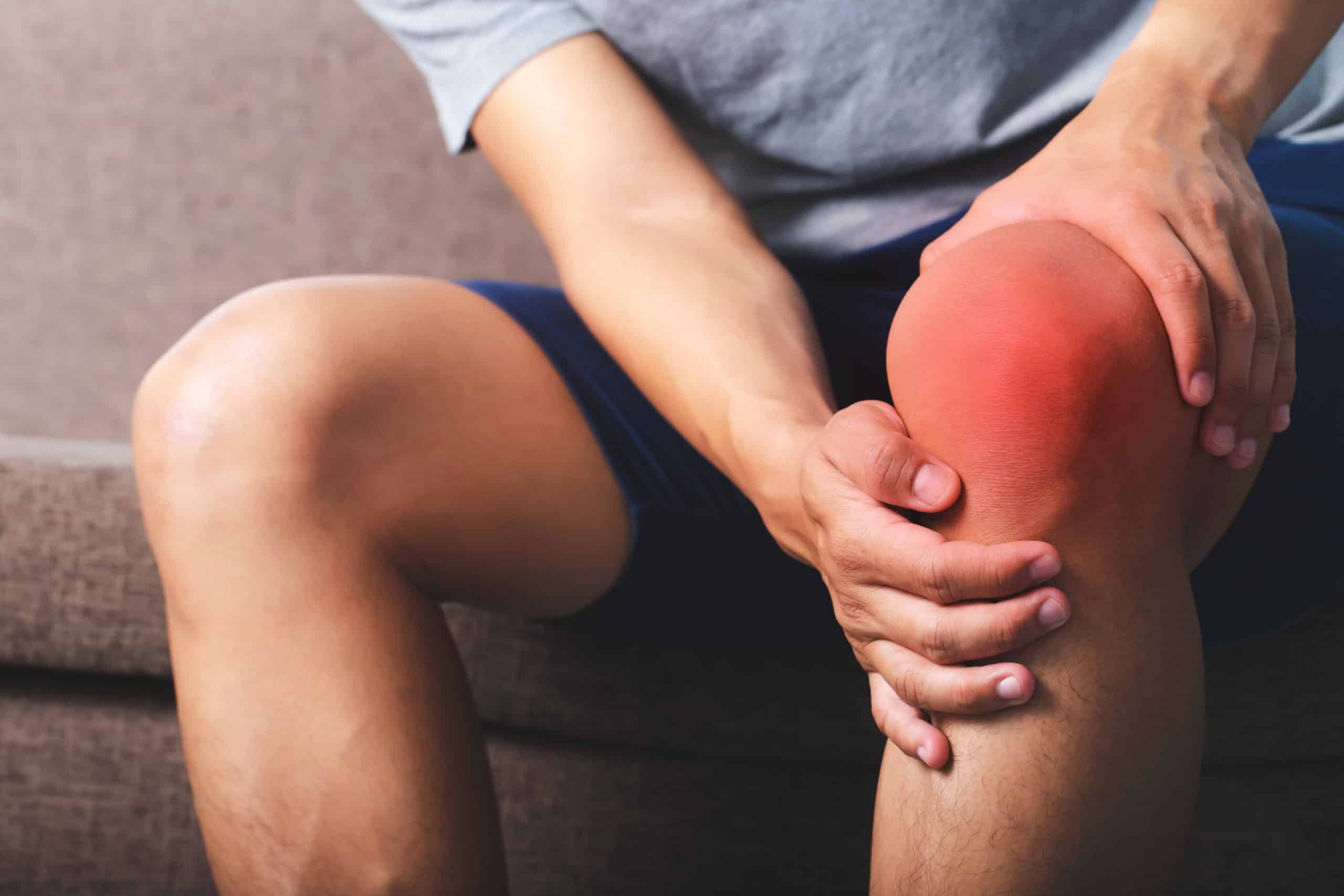 Why Choose Dr. Cohen?
OVER 20 YEARS EXPERIENCE
One of the first orthopedic surgeons employed by a large hospital. Dr. Cohen spent 20 years.
TRUSTED BY OVER 100,000+ PATIENTS WORLDWIDE
Over his distinguished career, Dr. Cohen has cultivated a reputation of excellence and trust among his patients and his peers.
UTILIZING THE LATEST TECHNOLOGY
To achieve the best surgical outcomes, Dr. Cohen utilizes the most advanced technologies and techniques, keeping his practice state of the art.
PATIENT SAFETY IS TOP PRIORITY
An individualized, patient-focused process coupled with decades of training and experience help ensure maximum safety for all of Dr. Cohen's patients.
Knee Osteoarthritis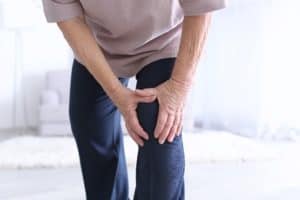 Osteoarthritis (OA) is the most common type of arthritis. It is a progressive condition where the cartilage in the knee joint gradually wears away. When this happens, the bones of the joint rub more closely against each other, resulting in pain, swelling, stiffness and sometimes the formation of bone spurs.
Osteoarthritis occurs most often in people over the age of 50. According to the Arthritis Foundation, more than 27 million people in the United States have osteoarthritis, with the knee being one of the most commonly affected areas.
Treatment Options
Conservative treatment options for osteoarthritis may involve injections, physical therapy, bracing, pain medications and weight loss. If conservative treatments have been unsuccessful, a partial or total knee replacement may be recommended.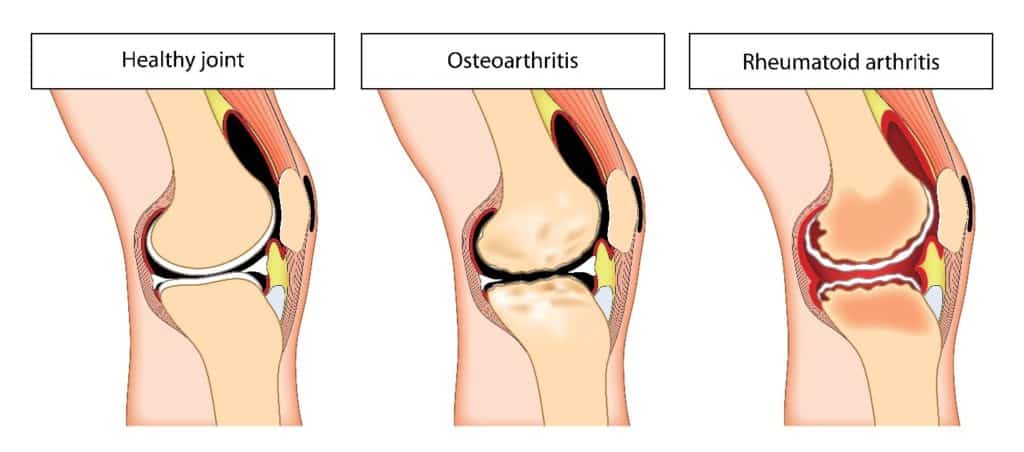 Knee Rheumatoid Arthritis
Rheumatoid arthritis (RA) is an autoimmune disease that causes joint pain and inflammation throughout the body. It can affect a patient of any age. The damage caused by rheumatoid arthritis is usually the same on both sides of the body. This means that if one knee is affected, the other knee will probably be affected as well.
Treatment Options
There is no cure for rheumatoid arthritis, but there are treatments available to help manage its symptoms. Conservative treatments for rheumatoid arthritis include dietary changes, exercise, heat and cold treatments, nonsteroidal anti-inflammatory drugs, steroids and disease-modifying antirheumatic drugs (DMARDs). If conservative treatments fail to prevent or slow joint damage, your medical provider may consider surgery, including synovectomy (removing the inflamed lining of the joint), tendon repair, joint fusion and total knee replacement.
Knee Psoriatic Arthritis
Psoriatic arthritis is a form of arthritis that affects some patients who have psoriasis. Psoriasis is a condition that causes people to suffer from red patches of skin topped with silvery scales. Most people develop psoriasis first and the joint problems later; however, in some cases the joint problems can begin before the skin patches appear. Psoriatic arthritis occurs most often in people between the ages of 30 and 50.
Psoriatic arthritis is a chronic condition that worsens over time. There may be periods of time where your symptoms improve (remission) alternating with times when your symptoms worsen (flare). There is no cure for psoriatic arthritis — your medical provider will focus on controlling your symptoms and preventing damage to your joints.
Treatment Options
Conservative treatments for psoriatic arthritis include nonsteroidal anti-inflammatory drugs, disease-modifying antirheumatic drugs, immunosuppressants, biologic agents and steroid injections. If conservative treatments fail, your medical provider may recommend partial or total knee replacement surgery.
Schedule Your Consultation
If you think you are suffering from knee arthritis, schedule a personal consultation with orthopedic surgeon Dr. Brian Cohen by calling or emailing his office today. Dr. Cohen has extensive knee arthritis treatment experience. He can diagnose your condition and help you learn more about your knee arthritis treatment options.