Thanks to Dr. Brian Cohen, Orthopedic Surgeon, Thanksgiving 2022 looked a little better for Susan.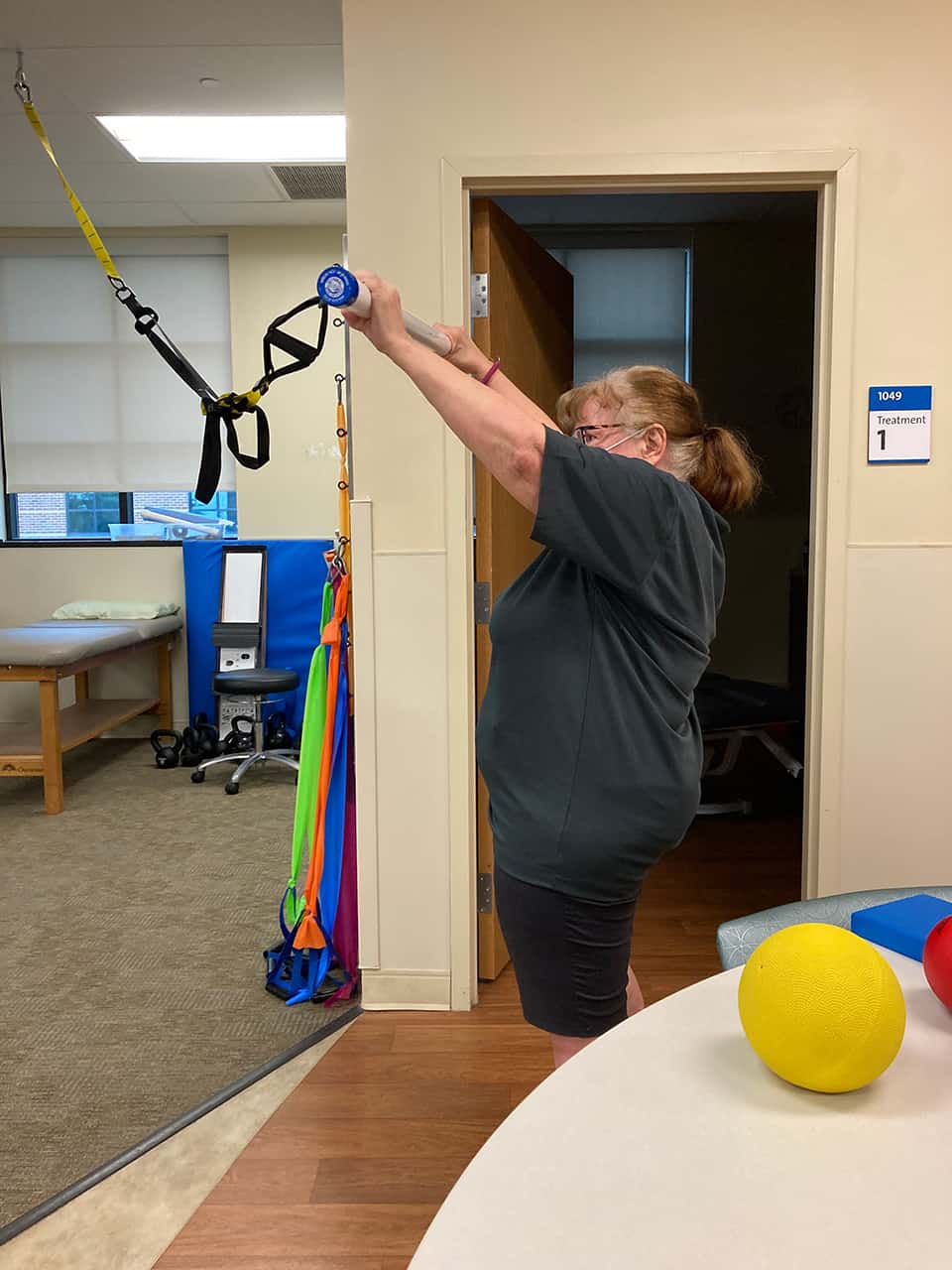 Thanksgiving 2020 looked different for all of us, but in 2021, Susan's Thanksgiving continued to downward spiral after she fell and injured her shoulder. Thanks to Dr. Brian Cohen, Orthopedic Surgeon, Thanksgiving 2022 looked a little better for Susan.
"Until I found Dr. Cohen, I've never been so frustrated in my life," Susan mentioned.
Susan Foley, of Columbus, is a part-time employee of Big Lots and does cleaning jobs on the side. In 2020, through many strides with workers comp, obstacles in finding the right caregivers, stumbles (literately and figuratively), and lots of research she came to know Dr. Brian Cohen.
For some, choosing a physician may be led by a recommendation from a friend or the next available appointment. For Susan, it was her research. "If you do your research, it's evident that Dr. Cohen is hands down the best choice for orthopedic services in the state of Ohio," said Susan.
After concluding that Dr. Cohen was the best fit for her on paper, he proved the "same day, next day appointments" to be true. When meeting with Dr. Cohen, "I could tell he was an expert in his field by the way he explained things. I felt like he really cared about me. I felt like he wanted to do the best job he could for me," said Susan.
Susan was in surgery late March 2021 for a torn rotator cuff, started physical therapy in April and is back to work as of September 2022 with limited pain, normal range of motion and better strength than before. Susan is looking to Dr. Cohen to proceed with a reverse total shoulder replacement soon on her opposite shoulder.
Like Susan, Dr. Cohen's 2021 looked a bit different. During this year, Dr. Cohen started seeing patients in Columbus. He joined Ohio Health, a six-time rated, IBM Watson Health™, top five, large health system in America.  With that, Dr. Cohen is now able to see patients in Chillicothe, Columbus, Grove City, and surrounding areas. Accepting most insurances and new patients, Dr. Cohen can schedule same day and next day appointments at your convenience.
To schedule a consultation, visit cohenorthopedic.com or call 614-788-0375.