Exploring Three Common Culprits of Hip Pain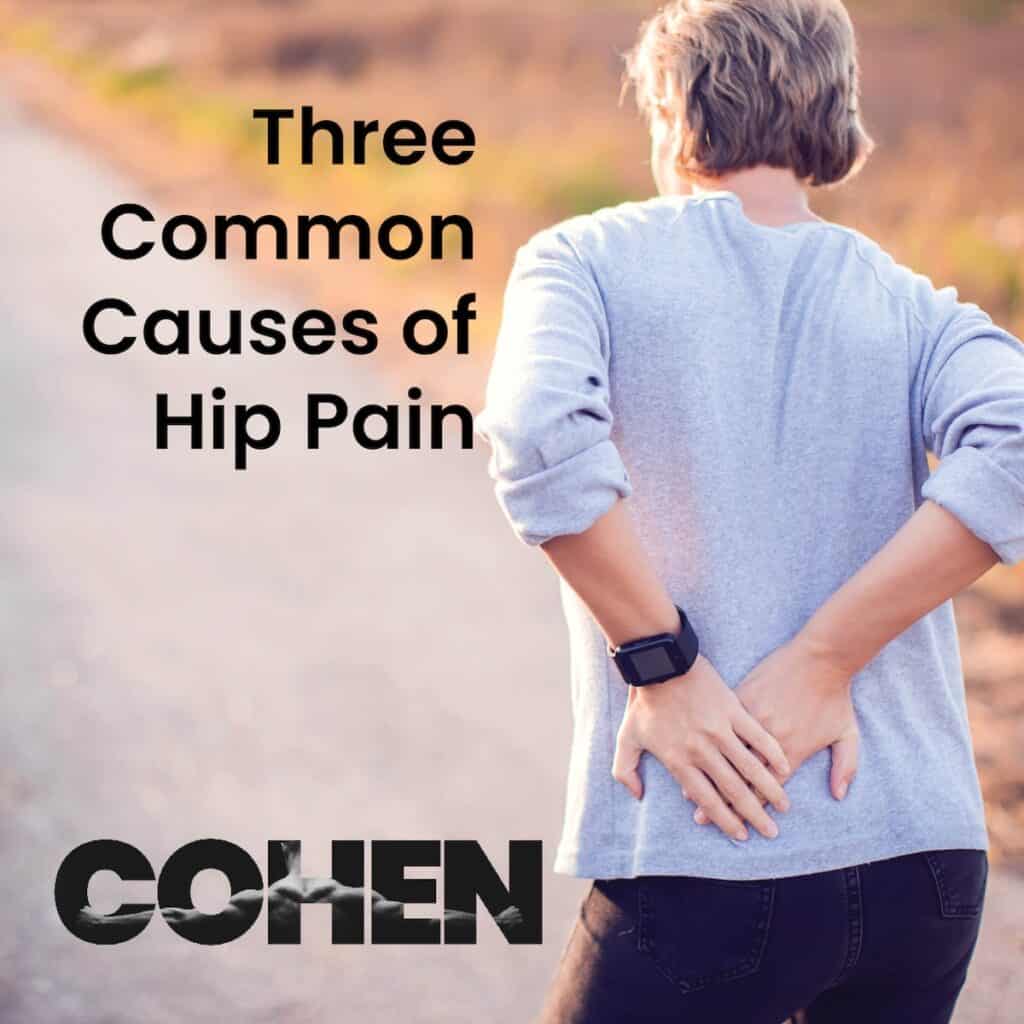 Hip pain can be a real game-changer, affecting mobility and overall quality of life. Understanding the common causes of hip pain is essential for effective management and treatment. In this blog, we'll delve into three prevalent reasons behind hip discomfort, shedding light on their symptoms and potential solutions.
Osteoarthritis of the Hip
Osteoarthritis, often referred to as wear-and-tear arthritis, is a degenerative joint disease that commonly affects the hips. Over time, the protective cartilage that cushions the ends of bones wears down, leading to pain, stiffness, and reduced flexibility. Individuals with osteoarthritis of the hip may experience discomfort during weight-bearing activities and may notice a decrease in range of motion. Treatment options include pain management, physical therapy, and in some cases, surgical interventions like hip replacement.
Hip Bursitis
Hip bursitis involves inflammation of the bursae, small sacs filled with fluid that cushion and reduce friction between bones and soft tissues around the hip joint. Repetitive activities, such as running or prolonged sitting, can lead to irritation and inflammation of these bursae, causing hip pain. Common symptoms include localized pain, tenderness, and swelling. Treatment often involves rest, anti-inflammatory medications, and physical therapy to alleviate symptoms and prevent recurrence.
Muscle Strains and Tendonitis
Strained muscles or inflamed tendons around the hip can result from overuse, sudden movements, or muscle imbalances. Athletes and individuals engaged in repetitive activities may be particularly prone to muscle strains and tendonitis. Symptoms include pain, swelling, and difficulty with certain movements. Rest, ice, compression, and elevation (R.I.C.E) are initial measures for relief. Physical therapy and targeted exercises may be recommended to strengthen muscles and prevent future occurrences.
Hip pain is a common complaint that can stem from various causes, affecting people of all ages. Recognizing the underlying factors behind hip discomfort is crucial for accurate diagnosis and effective treatment. Whether it's osteoarthritis, bursitis, or muscle-related issues, early intervention and appropriate management strategies can help alleviate pain, improve mobility, and enhance your overall hip health. If you're experiencing persistent hip pain, call us today at 614-788-0375.